10 Tips for Traveling Alone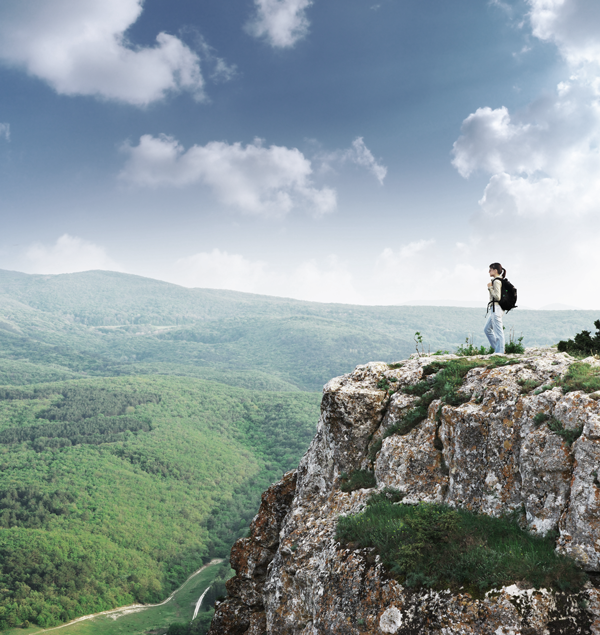 Preparation If you are travelling alone, it's always good to have an approximate idea of the places you are going to visit. Culture, possible annoyances, health issues. I'm a sort of wild woman and I love improvisation, but better tracing at least a rough itinerary. If you are travelling far, in a country you never visited before, better to make a hotel reservation for the first night. Upon arrival you are tired, possibly shaken by the jet lag, trying to understand where you are and what time it is. So there is no need to be assaulted upon arrival by people willing to bring you in a hotel or guest-house that is a big question mark.

Passport, Money, Airplane tickets Always do a photocopy of your passport before starting your travel. If possible, leave your passport at the hotel and bring with you the copy. Pay as much as possible by credit card and never go around with too much money. If for any reason you need to carry a good amount of cash, divide and hide it in different locations. Never carry money in your backpack, you might be snatched or robbed without even notice it. Better have a bum-bag or a little clutch bag around your neck. Leave your airplane ticket at the hotel and whenever possible ask for e-tickets.

Luggage Never leave it out of control. I know, it's a hassle, but if you are travelling alone you must take into account that you and your luggage are a one and only thing. If you are going around by public transportation, always personally control that your luggage is loaded in the trunk.

Ask for information to local people Locals are the better source to give you the right advices regarding possible dangers and annoyances. Never underestimate their recommendations.

Taxi It might seem trivial, I know, but I still see a lot of people falling in the trap. So, catch only official taxis.

Keep the distance Yes, the distance is always one of the best tricks to keep possible annoyances a little farther. Always pay attention to people approaching you to sell something or offering to help you.

Proper manners, no excess Respect the local culture, with special regards to clothing, photos and courtesy habits. In poor countries, avoid excesses as expensive clothes, jewels, flashy watch, etc. They act like a magnet for troubles.

Crowds Pay double attention whenever in crowded contexts. A rule that applies virtually everywhere and every time…

Food & Beverage Always ask for bottled water and control that it is still sealed. Don't forget to avoid ice. Eat raw vegetables only in safe places. If you see a cosy restaurant which is empty, go straight on. Food is likely not to be fresh. And if it's empty, there should be a reason, no?

Take it easy There's nothing worse than feeling (and appearing) constantly worried for possible dangers and annoyances. It might sound like a paradox, but it's the best way to attire troubles. People around you will realize that you are worried and play on the situation. So relax, and enjoy your trip. Tricks for safe travels are mostly a matter of good sense, and these apply whether you're with a partner, a group or travelling alone.