Dyer's European Adventure Itinery


As some of you may know, I am jetting off to Europe for almost 5 weeks quite soon - for the trip of a lifetime with my brother.
Follow us using the handles - #dyerstakeeurope #DyerEurotrip16
Rob and I have booked with TopDeck tours, and are smashing out 18 countries in 34 days. The tour includes transport, 75% of meals and camp-style accommodation with some hostel upgrades.
July 31st - Travel via the English Channel, visiting the White Cliffs of Dover en route to Paris, France. That evening we go on a city lights tour of Paris, visiting Coco Chanel, Eiffel Tower etc


August 1st - Free day in Paris. Will see the Louvre, Musei d'Orsay, l'Arc de Triomphe, Champs Elysses, list goes on and on...
We get to do a bike tour of Paris, and have a Picnic aside the Eiffel Tower. Night-time activities to include a river cruise on the River Seine or a caberet show. I'm really keen to try out some escargot or frogs legs.


August 2nd - Travel to Swiss Alps


August 3rd - Get the chance to jump on the Jungfraubahn railway to hike to the Jungfrau summit. We will check out all the villages on route, and have the potential to jump in on a helicopter ride or even go sky-diving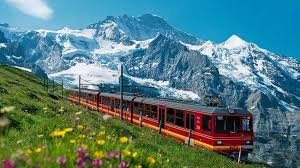 August 4th - From Switzerland we then travel to Avignon, France. Checking out the Palais des Papes (home of exiled popes) and I hope to get some local Rhone Valley red wine mmmmm...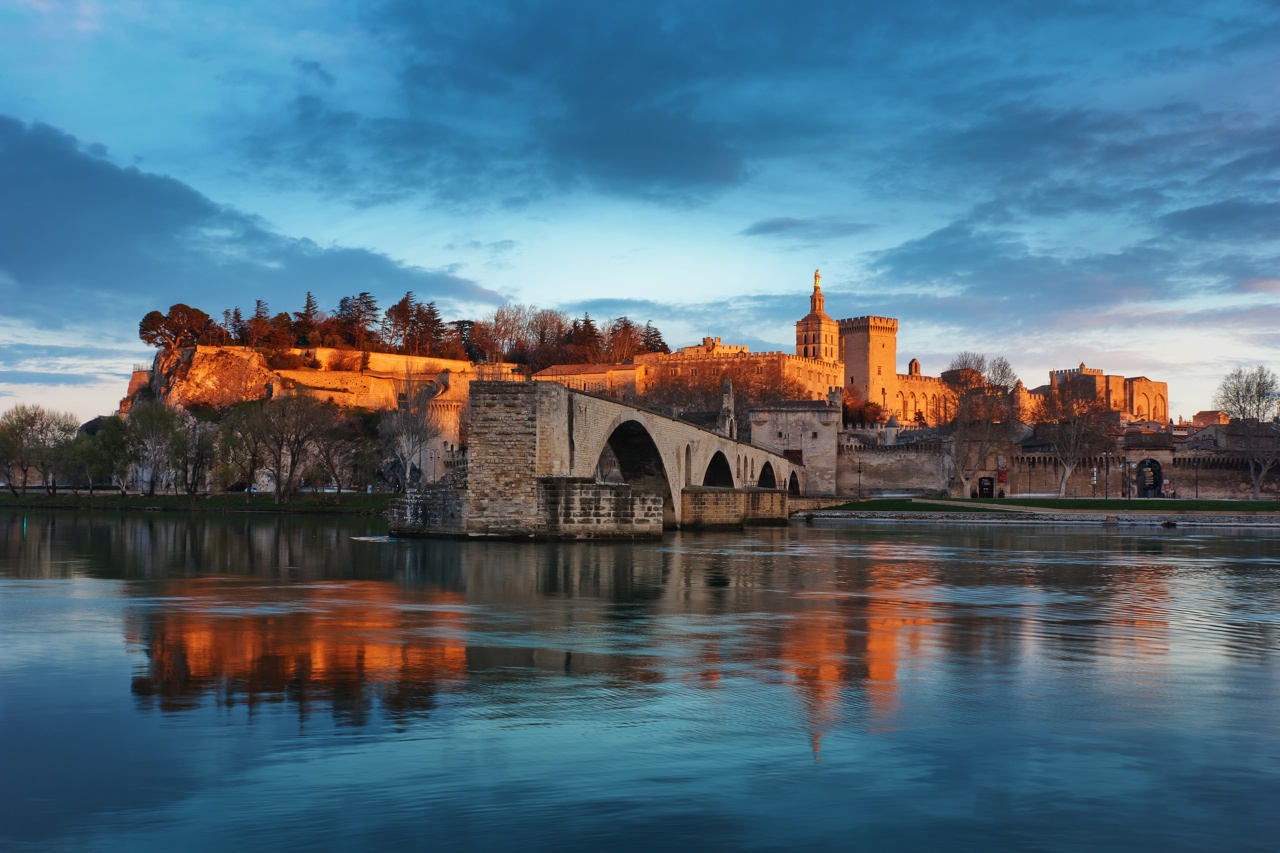 August 5th - Travelling to Barcelona, Spain via Pont Du Gard. We get to visit the Columbus Monument, Montjuic and the Sagrada Familia. Today includes tapas, churros and all of the catalonian zest, wrapping up with an optional Flamenco Show. Best!


August 6th - A free day to check out all of the Art Noveau and the side streets of Las Ramblas. I'm definitely looking forward to seeing the Antoni Gaudi artworks. And seeing the sporting gods at Camp Nou. I will cram pack this day will all the sangria and tapas that I can consume


August 7th - Departing Spain, we head for the French Riviera.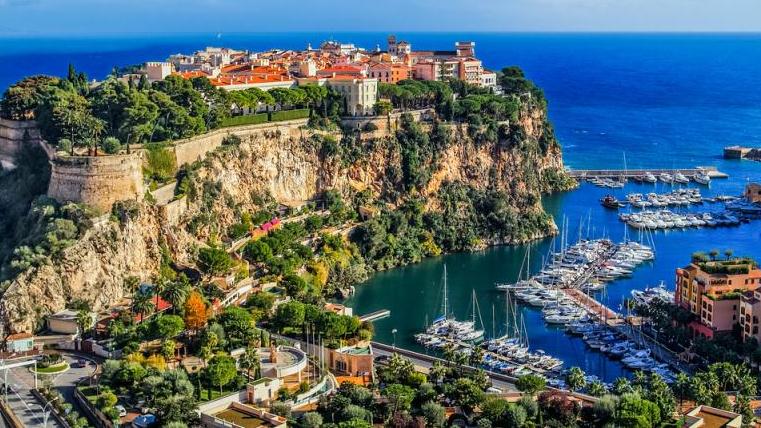 August 8th - Visiting Nice, France we are provided with a guided tour of Monaco to see how the 1% live - fur coats and caviar! We visit a perfume factory and get the opportunity to hit up the famous Monte Carlo Casino. May I get lucky?!


August 9th - We leave the land of the rich and famous and travel to Venice, Italy


August 10th - Today we get a free day in Venice - checking out St Marks Square, Accademia Bridge, and a guided walking tour of the city. A vaporetto ride is included to see the famous Grand Canal and later in the afternoon we are instructed on traditional venetian lace-making. I'm keen to find the worlds most epic little bookstore, Libreria Acqua Alta and seek out an amazing gelato.


August 11th - Travel to Florence, Italy via Pisa. Must take THAT shot with the leaning tower of Pisa, before continuing on to the Tuscan Hills and the wonderful food of Florence.


August 12th - Travelling to Rome, we will pass by the Pantheon, throw some coins in the Trevi Fountain, sit on the Spanish Steps and visit the Colosseum. We are provided with a guided tour of Rome before I seek out a perfect spot for a traditional Italian cappuccino.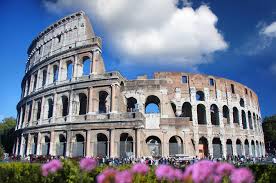 August 13th - Today we get a free day in Roma! I want to experience all of the vespas, espressos, two-cheek kisses and pizzas that I can. I'll jump on a Tour of the Vatican and walk upto Capitoline Hill for amazing views of the Roman Forum, before potentially hitting up Via Condotti for some shopping.


August 14th - Today we get an overnight ferry from Bella Italia to Igoumenitsa, Greece.


August 15th - We go for a short drive along the Greek coastline before jumping onto a flotilla to Sail the Greek Islands. Each night we will hop between islands, visiting Greek Tavernas for feasting, table-top dancing and ouzo!


August 16th - Sail, swim, eat, sleep, repeat
August 17th - Sail, swim, eat, sleep, repeat
August 18th - Today we disembark the flotilla and head off for Tirana, Albania. We get an included tour of Tirana and a dinner before heading off into the night.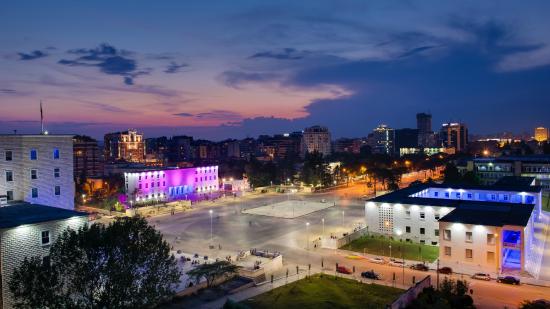 August 19th - First we tour the spectacular coast of Montenegro, before travelling on to Dubrovnik, Croatia, with a quick stop into Budva en route. We are granted with a tour of Dubrovnik, checking out all of the cobblestone tracks, hidden cafes, and shops before heading out for dinner and the glitzy nightlife of Kings Landing.


August 20th - Free day in Kings Landing (erm... Dubrovnik). Definitely going to sit on the Iron Throne, and drink a cold beer whilst overlooking the turquoise Adriatic.


August 21st - Travel to Plitvice Lakes, via Zadar. I'll listen to the Sea Organ on a guided tour of Zadar before heading off for a scenic drive along the Dalmation Coast.


August 22nd - Plitvice Lakes National Park - true beauty. The park is comprised of 16 lakes interconnected by streams and waterfalls. We will hike up to see the tallest waterfall in Croatia, and row across the crystal clear water.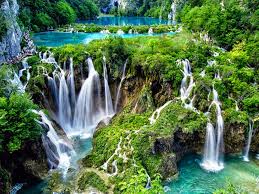 August 23rd - Travel to Budapest passing over the Danube River. We will check out Hero's Square, Parliament House, the National Palace, Fishermans Bastion and the Andrassy Avenue - ready for goulash, cabbage and dumplings dinner


August 24th - Free day in Budapest - might even buy a Rubik's cube. Will head to Gellert baths, and may even indulge in a spa treatment. Budapest is home to 80+ thermal springs!
Post-treatment, I will visit Buda Castle or the House of Terror museum whilst wrapping the night off with some local fruit brandy at Szimpla Kertmozi.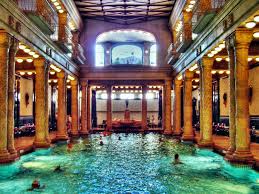 August 25th - We depart Budapest, and head towards Vienna via Bratislava. Upon arrival we are greeted to a tour of Vienna, checking out Hofburg Palace and Schonbrunn, and wrapping up at Cafe Central. Vienna has a famous cat cafe too, so I will be visiting Cafe Neko to drink some coffee and indulge in the free WiFi - the cats will be cute too


August 26th - We get a Free day in Vienna - yippee! Might even stroll the grounds of Schonbrunn, explore the Museum Quarter and even visit the Schnapps Museum - yum yum.


August 27th - We travel to Prague today, stopping in for a visit at the Mauthausen Concentration camp. Post-morbidity, we will walk through Prague on a city tour, maybe even fuelling up on trdelnik.


August 28th - Free day in Prague - I intend on seeking out the John Lennon memorial walk and then soak up some history at the local museums. I hope to witness a marionette puppet show and a black light theatre show



August 29th - We depart the wonders of the Czech Republic and head for Berlin, Germany visiting Dresden and oogling the Frauenkirche. We get to indulge in a Berlin city tour, visiting the Berlin Wall, Checkpoint Charlie, Brandenburg Gate, and the Reichstag Building. Before prepping my stomach for currywurst, absinthe and lots of hipsters.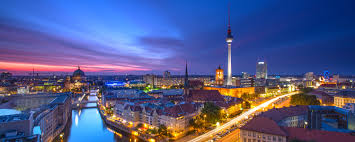 August 30th - A freeeee day in Berlin,where I hope to catch up with my friend, Britta. I would love to partake in the Third Reich walking tour, and hit up Hackescher Markt for lunch; then letting the locals show me the Berlin nightlife.


August 31st - Travel to the Amsterdam, with a cheese and clogs demonstration straight off the bat. We are indulged with another walking tour of Amsterdam visiting Dam Square, Royal Palace, and the National Monument. Would love to snap a pic with the famous "I am-sterdam" sign.


September 1st - Free day in Amsterdam kicking off with a bicycle tour of the city, I want to take in all of the iconic canals, bridges and parks. I hope to visit Anne Franks house, Van Gogh or the Rijksmuseum. Finishing the day off with a truly Heineken Experience and a farewell dinner - Goodbye all you topdeckers! #TDCrew


September 2nd - We make a final stop at Bruges, then onto London. I cannot be a glutard in Bruges, all the chocolate, waffles and beer to consume whilst on a walking tour. Then onto the ferry bound for Blighty, and time to start planning my next)


AAAAHHHH, I cannot wait! The itinery is cram-packed full of goodness and I cant wait to experience it all.
I will be compiling a country-by-country blog, so everyone can be green with envy
Peace, love and happy travelling
Sarah xx