Geocaching 101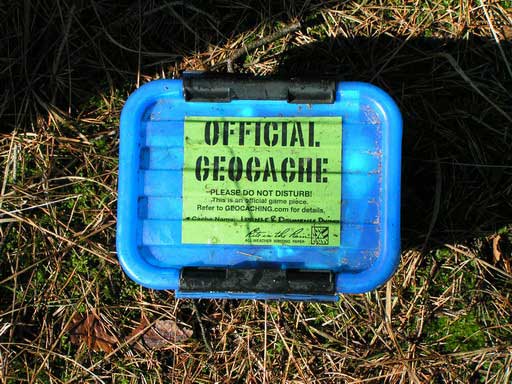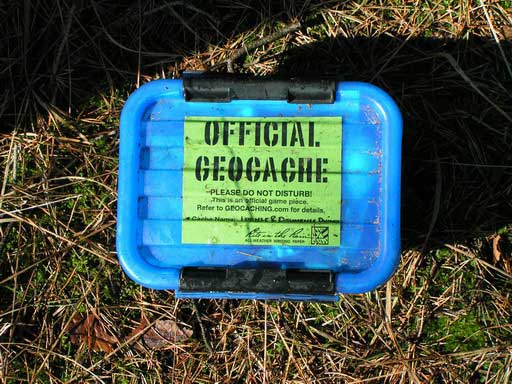 Hi All!
So my partner and I have just recently started geocaching, as a means for filling in time while crossing the Nullabor in Australia.
We both had heard of Geocaching before, after reading an article in the scientific magazine 'Cosmos'.
So, for all the muggles out there,
What exactly is geocaching? -
It's an outdoor recreational activity in which the participants use a Global Positioning System (GPS) receiver or mobile device and other navigational techniques to hide and seek containers, called "geocaches" or "caches", anywhere in the world - Wikipedia
So we like to think of it as a global treasure hunt using your GPS or Smartphone!
Here's a few things to know before you start geocaching:
Not all geocaches contain treasure. Some caches just have a logbook. Make sure you check so you know what youre looking for
There are several different levels of difficulty. Start off with an easy one, as some are very tricky to find
You never know what you'll get when you find a geocache. The ones with treasure usually have little trinkets or toys.
Apps you should download for your smart phone before you head out:
Geocaching (For iPhone or Android)
Things to take with you geocaching:
a pen or pencil to sign the logbook
trinkets and treasures to swap - If you take a treasure from a cache, you're supposed to leave a treasure in its place
your smartphone or GPS
To get started hunting down your first geocache, you need an account on geocaching.com. You'll use your login info with your Geocaching app. Launch the app and hit the 'Find Nearby Geocaches' button. Choose one from the list and head out on your adventure!
Happy hunting!
Sarah xo