Hi all,
I recently got back from a quick trip to Bali, a travel hot-spot for most Australians. A tropical island getaway so close to home, well especially for West Australians.
The following is my general account - on what to see, do, where to eat, and stay etc.
Upon landing, Denpasar airport is very confronting, it's a maze and there are lines everywhere. The paperwork for entry is hard to find, especially in English – there were heaps of Indonesian print but none in English. Taxi drivers, and other people try to force you into a taxi or other form of vechicle, and shout to get your attention. Just don't let go of your bags!
We had organized a driver luckily – Check out Wayan Bali Tours on Facebook if you are interested. He will take you wherever you want, and personalize your own Bali trip
We stayed at Dyana Villas – the service was wonderful, breakfast cooked in the villa every morning, washing done for you (even undies - that you mightn't have wanted touched) We had a private pool, and in-room massage service for only $7AUD – totally didn't have time to use it though! Some of our friends stayed at the Courtyard Marriott Seminyak, the in room service was apparently amazing, and the pool and poolside bar were phenomenal – you can visit as non-guests.
The only downside to Dyana Villas, was it was around the corner from the gay bars with hilarious names likes 'Bottoms Up' and we were constantly being accosted by lady boys trying to pull us into these bars. Beware of the Lady Boys, they look very attractive to unaware males.
In general, I was shocked at the state of the streets, rubbish everywhere, shady looking powerlines at low-level, gasoline racks for motorbikes haha. Just a general third-world country! Quite typical of South East Asia, and my expectations of Indonesia.
Kecak Dance & Silvershop
This wasn't really my cup of tea, unless you like that sort of thing. It was a good culture experience, following local Balinese traditions, but the storyline was hard to follow for non-locals. I found that there was a lot more shouting instead of singing, however the band and hand-crafted instruments were lovely.
The silvershop had amazing jewellry and the craftsmanship was outstanding. But it was very odd having someone follow you around 24-7.
Rice Terraces
Beautiful, everywhere! Best at Tegalalang! Havent seen greenery like this in a long long time!
Luwak Coffee Plantation
This is the coffee that is produced from the coffee berries once they have been eaten and defecated by the Asian palm civet. Definitely worth the visit, and if you get a chance, feed the Civet. Which are housed in less than ideal cages. The coffee really doesn't taste that different to normal coffee, so I cant help but feel that this is a really good marketing scheme to get some more tourist $$$…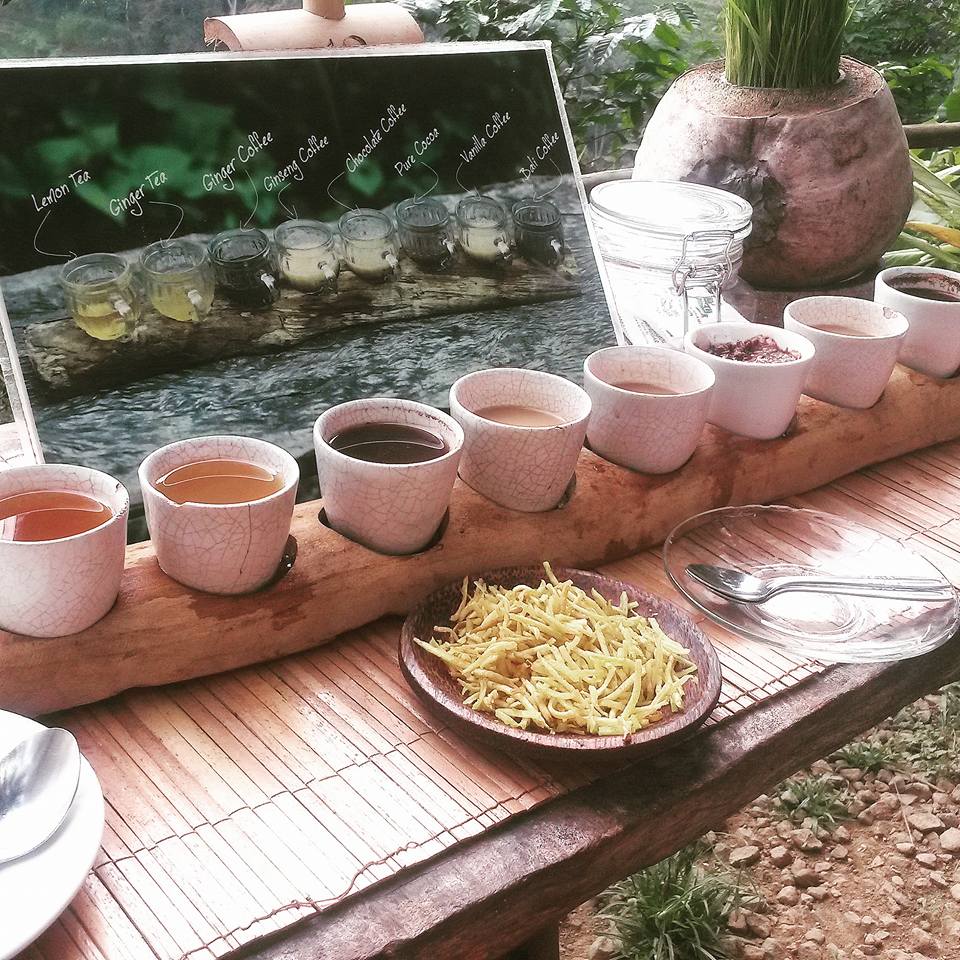 Mt Batur, Kintamani village
The look out over the volcano is spectacular, its definitely the most impressive stratovolcano I've seen thus far. Complete with Batur's concentric caldera's, fault scarp and parasitic domes.
Asides from my love of volcanology, DO NOT EAT at the restaurant overlooking the volcano! Some of the meals look suspiciously like dog meat, and I've heard too many tales of people being sick with Bali Belly after eating here. Myself included ( not fun times – worst stomach bug I've ever had by a mile)
Seminyak/Legian/Kuta
These beaches are dirty and polluted, nothing like here in Australia. There are too many sellers, walking the beach whilst you're trying to have a sunbathe. Selling all goods, selfie-sticks, bracelets etc. Just useless gimmicky shit. Kuta Beach is a nice place to have surf lessons, friendly locals and cheap board hire.
Night-life and cocktails, beware in Kuta for drinks laced with Methanol. Seminyak is fantastic and much safer. Awesome beach clubs, with bean bags on the beach to watch the sun go down. Potato Head is a must do! Try the Zombie cocktail – my pick of the bunch! Seafood platters are just as good in Seminyak, as in Jimbaran. So don't feel like you need to be roped into a sunset 2pax seafood feast, unless you are on that sort of a romantic holiday/ honeymoon
White Water Rafting
Do the one off of Mt Agung, not the one out of Ubud. You get to go down a 3m Dam, and the rapids here are much quicker, due to the steeper elevation. The rafting was awesome fun, and getting dunked under random waterfalls. The only downside was that the locals liked to go to the toilet in the river, and we did see a dead floating dog.
Diving – Tulamben
This was by far the best activity that I did in Bali. It was amazing, we got to swim around and explore a a sunken HMAS shipwreck. The variety of Coral, fish and other marine life was spectacular! And here there is the potential to see green sea turtles, although we didnt see any! The water quality was still a little murky, but apparently much better than diving out of Sanur, which is polluted due to its proximity to Denpasar.
Ubud Monkey Forest/ Temple
This was surprisingly fun and there were so many good photo opportunities. The Monkeys are so cheeky and really emulate humans in all of their actions. Whatever you do don't take any expensive jewellery or sunglasses as the monkeys love to thieve. One went through my bag and stole out an empty water bottle, of all things. Don't try to hide bananas, they will hunt it down and find it, wherever you may have hid it. And do not get bitten - as they do have rabies!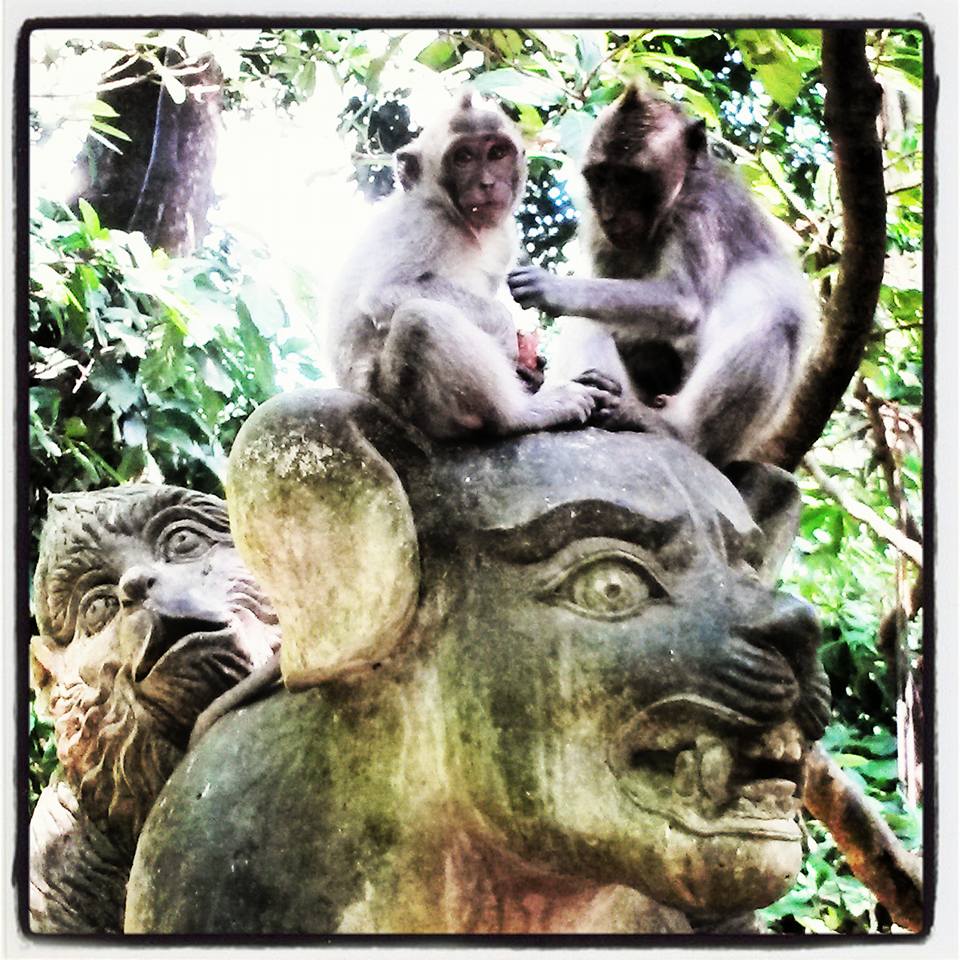 Uluwatu Coastline
Such an amazing coast! Almost reminiscent of the Victorian surf coast, and its one of the best sites for surfing in Bali. There is another monkey forest and temple here at Uluwatu too, and this one makes everyone wear purple sarongs. Beware Guys!
There is a bar on the cliff too, Single Fin. Definitely worth visiting for a Sunday session!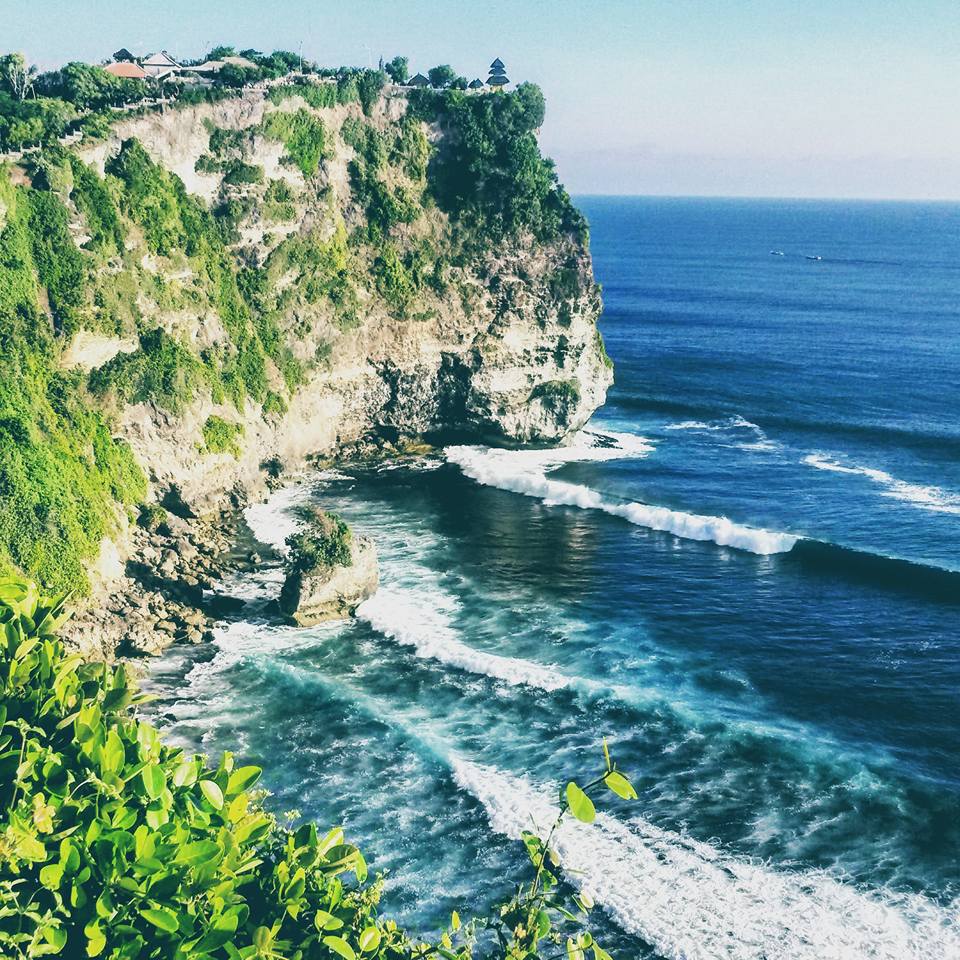 Bali Safari
Worth a miss! Gimmicky and overpriced, unless you like that sort of thing – I don't particularly believe in zoo's, seeing animals in their natural habitat is much more fulfilling. To be honest you get a better experience at Australian zoo's for less $$$
Shopping, Kuta Discovery Mall
Awesome! Cheaper than Aussie prices but you're still paying for the name brands. DFO surf shops along the strip in Denpasar are the same quality, but cheaper than Kuta Mall. And whatever you do, DO NOT say that you are from Australia, they will charge you through the roof. Balinese love ripping off Aussies!
Places that I definitely would go back to visit (missed out on this trip) - Lembongan Island Cruise, check out the seaweed farming. Gili Islands, best place for diving to see Green Sea Turtles in the World! I would fit in a Day Spa treatment, so affordable in Bali. And I wish I did an ATV Tour, would be amazing to just get out and see the countryside, which I appreciated a great deal more than the hustle and bustle of the city and surrounding Suburbia
Extra Tips
Be sure to barter, they will rip you off if you give them any chance
The Humidity is insane, especially if you're travelling from a dry air environment. A/C in your accommodation is a must at all times of the year. Oct - April is the Balinese rainy season
Pack light breathable fabrics, and bring a few pairs of bathers
Make sure you have insect repellent, especially if you're a juicy morsel that is prone to being bitten. The first morning in Bali, I woke up with three bites all on my left eyelid - haha. It literally looked like I had been beaten up
Taxis - make sure you chase down a taxi with the Blue Bird logo on it, and tell them to put the meter on. Otherwise they will charge you, whatever price they want from you. Which in most cases is extortion
Only drink bottled water - even when brushing your teeth. Avoid ice in your drinks too, especially when the bar/eatery looks a little average.
1 million Rupiah is roughly $100AUD - think about this ratio every time you go to buy something. Sorts the good deals out from the bad
You will need $25USD for visa entry at Denpasar Airport, make sure you pick this up before getting to Bali. Otherwise you can pay in Rupiah, roughly 500000Rp.
As with all travel, the experience is the key.
Safe travelling, and happy holidays xx