Albany and the Great Southern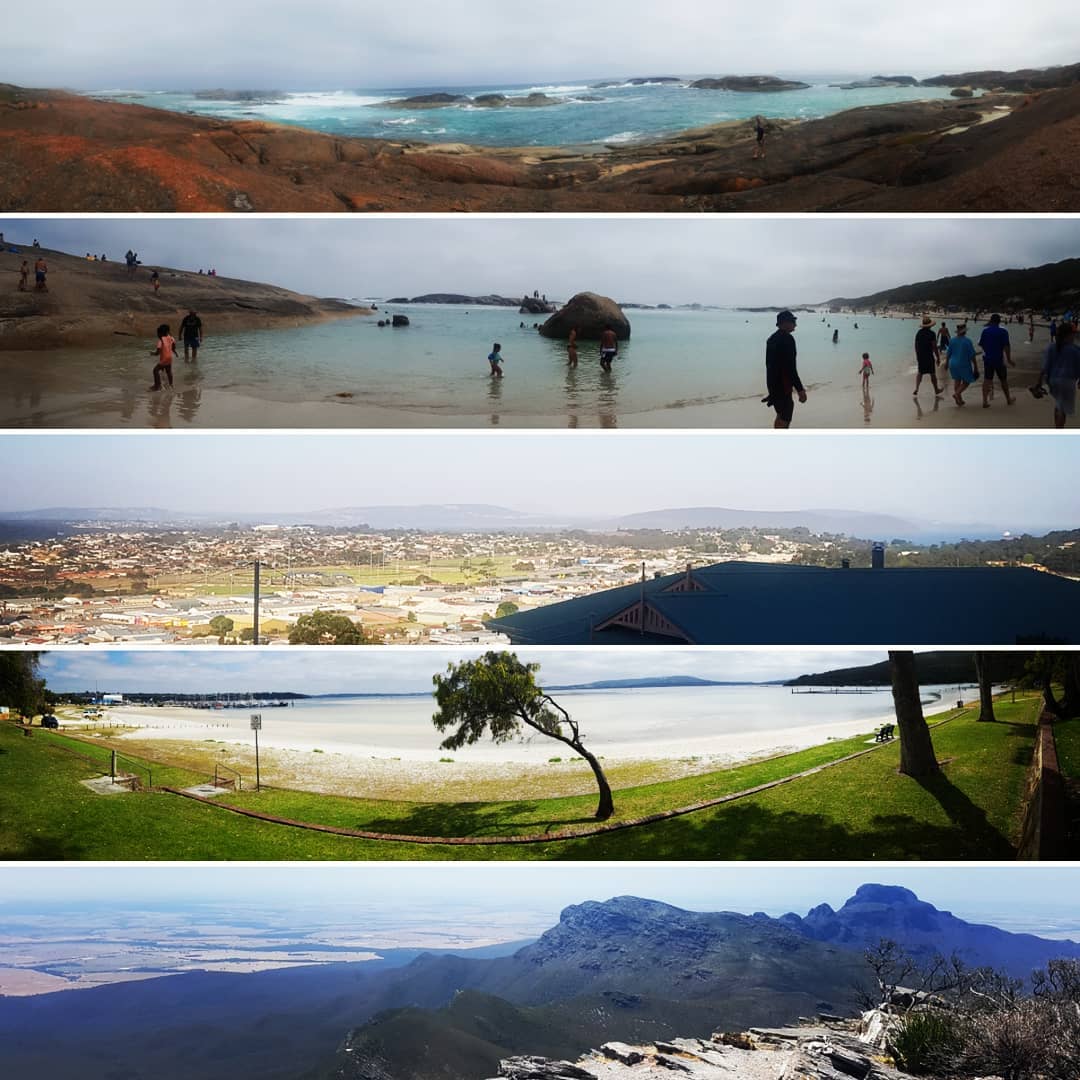 Albany is another place that I had been itching to get back to since I had driven the Nullarbor in early 2014. And now that I am living in Perth rather than Kalgoorlie, the trip time is significantly reduced. Albany is a beautiful port city in the Great Southern district of WA. It was settled by colonists from New South Wales to beat back any attempt at French colonisation of the west. And its founding predates the settlement of Perth and Fremantle by more than two years. Albany was originally called Fredericks town, in honour of Prince Frederick, and was later renamed 'Albany' by Lieutenant Governor James Stirling. Albany is a humble port city that services the Eastern Goldfields, akin to Esperance. And east-coasters please don't call is Aalb-aany like we pronounce Albury, any West Australians within earshot will be quick to correct you to Alb-any. No dragging of the 'aaaaa's' here…
We woke up early on Sunday morning to set-off, with a quick stop in Kelmscott to check oil levels, then a stop at Arthurs River to get some food and drinks. It was forecast to be over the 40 degree mark at home, and the area near Mount Barker was already pushing 38, as we hit the coast though the Southern Ocean brought in some relief and it quickly dropped to 34. We tried to check in at our accommodation Ibis Styles, but our room wasn't ready so we set off to Denmark (the town in WA – not the country).

Denmark is a beautiful little town, and reminds me a lot of the hipster capitols of Lorne, VIC and Byron Bay, NSW. It is surrounded by lush woodlands of the Great Southern including the Giants, Jarrah, Marri, Karri and Red Tingle and it is coastal and located on the Wilsons Inlet. We had a look around for a place to grab some lunch – Denmark has too much to choose from including gourmet and local produce and the award-winning Denmark Bakery. They have won multiple awards for their pies, breads and cakes – but I stuck to my usual quiche and Ben got a panini sandwich.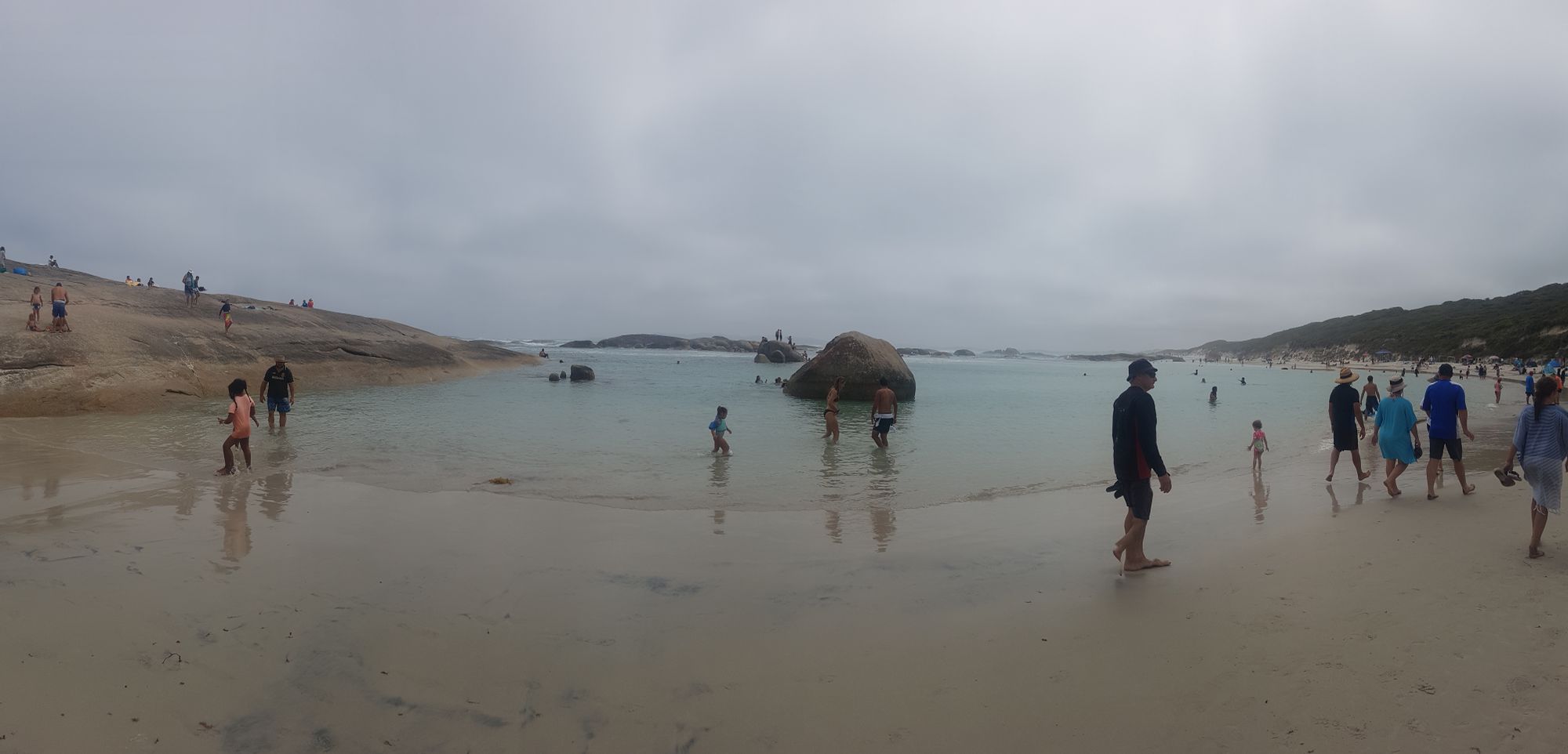 After lunch we went to visit Williams Bay National Park. Two points of major interest within this national park are Greens Pool and Elephant Rocks. Greens Pool is a sandy white beach sheltered by headlands of granite boulders. The beach was absolutely packed and we regretted visiting during the school holiday period. From there we walked around the headland to Elephant Rocks. As its name suggests, Elephant rocks appears like an array of Elephants heads basking in the beautiful turquoise waters. Once again all of the boulders were granitic, which I quickly investigated. They were aggregates of large plagioclase feldspars, institial quartz and minor micas and there was a basaltic dyke running along the left-hand side of the bay as you faced out to the ocean. Such a beautiful spot!
Our first stop after the Elephant Rocks, was at Elephant Rocks cidery and toffee shop. The elephant rocks cidery & co boasts at utilising local grown Great Southern apples to produce a range of nine different ciders on site. I tried a tasting paddle of four including a bizarre Apple Chilli cider produced using Jalopenos. Our next stop was at Bartholomews Meadery – I had been here before and tried a range of their honey wines including a spiced mead called Metheglin (based off a celtic brew) which can be consumed warm like mulled wine. I loved it last time and again this time. But came away with a honey infused red-wine which was delicious. Further along the South Coast highway are a range of other delicacies including chocolates, leather-works and the local brewery.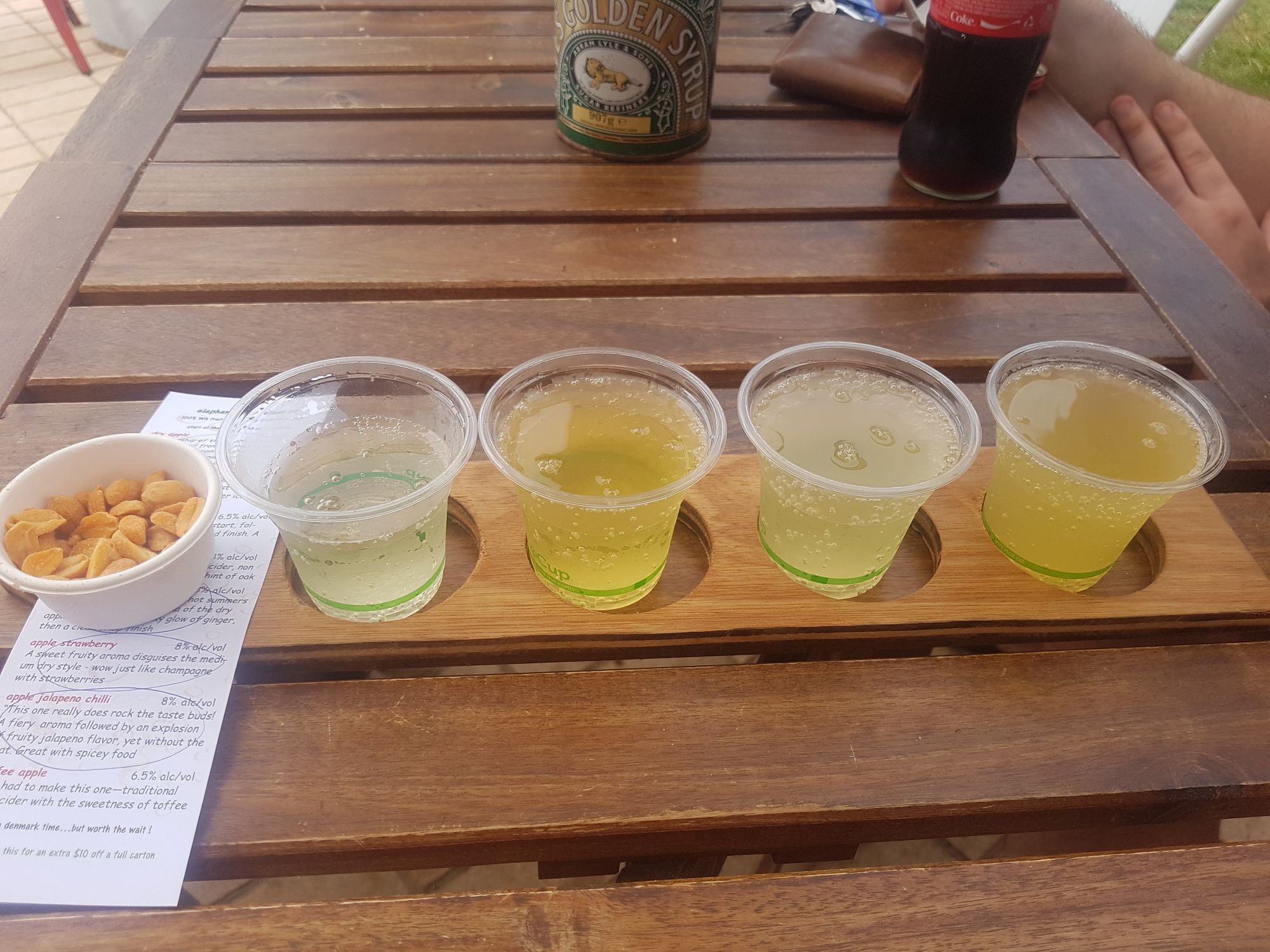 From here we headed back to check in to our room. We unpacked and Ben wanted to relax. In usual Sarah fashion – I was still keen to explore and decided it would be fun to go geocaching up at Mt Melville. The Mount itself is a natural granite massif and forms the western flank of the Albany CBD, with Mount Clarence forming the eastern flank. There is a look out at the top, with an observation tower which provides panoramic views of the Harbours as well as inland back to the Stirling Ranges and the Porongurups. Mount Melvilles total elevation is 152 masl.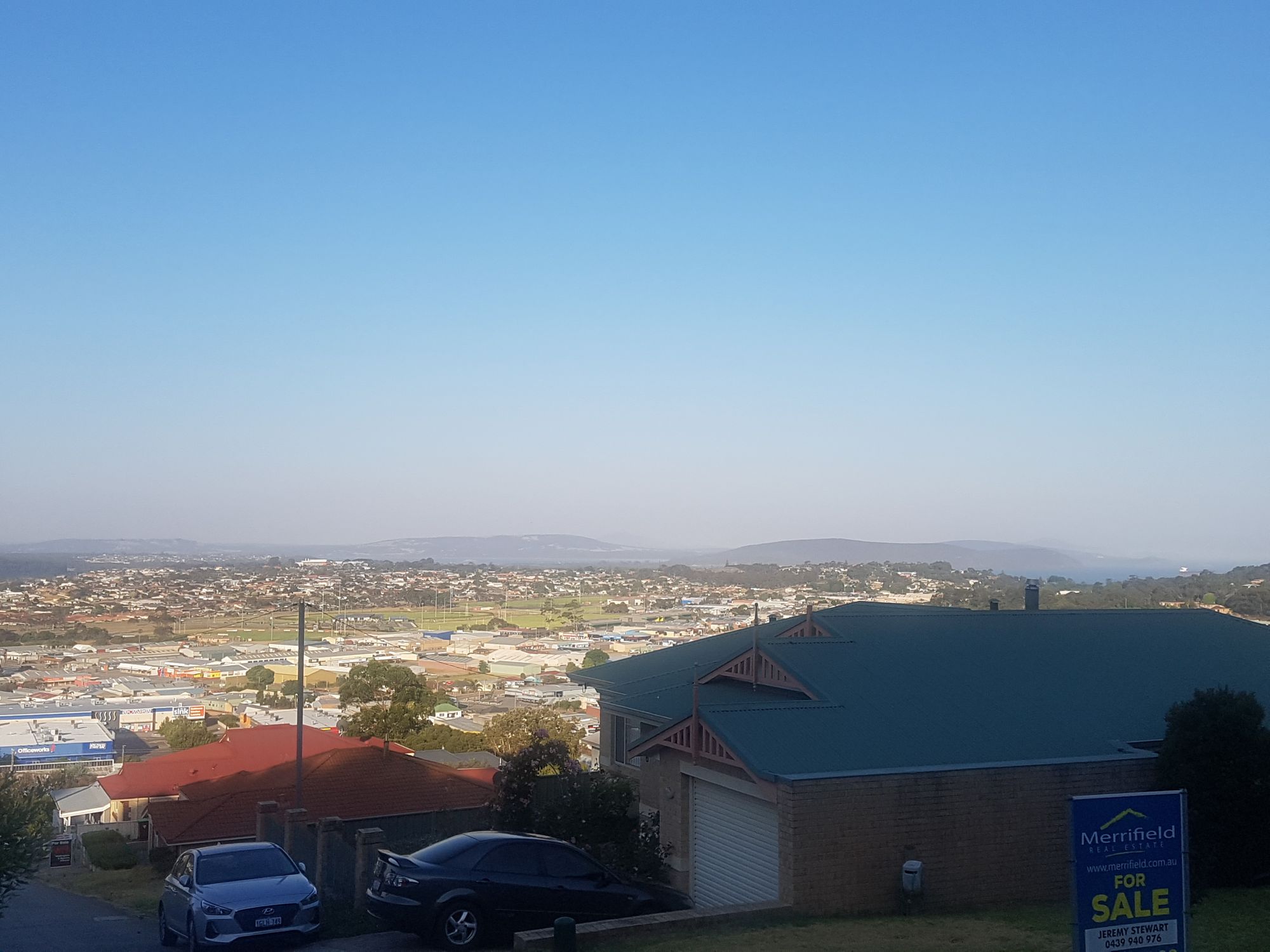 We headed out for Dinner at Due South for sunset, the restaurant is located on the waterfront of the Princess Royal Harbour and promotes to showcase the variety of produce from the Great Southern region. I got a nice local mushroom curry and Ben got a steak. It was a really nice setting and a lovely vantage point for viewing the sunset over the harbour. Afterwards, we drove up to the Field of Light at the National Anzac Centre. Fun fact for your history knowledge – The national anzac centre is located at Princess Royal Fortress which overlooks the actual harbour from where our over 41 000 men and women departed for the Great wars. The Field of Light is open until April 2019 and is an immersive art display at the Avenue of Honour, remembering and paying homage to all those who departed Albany for the wars.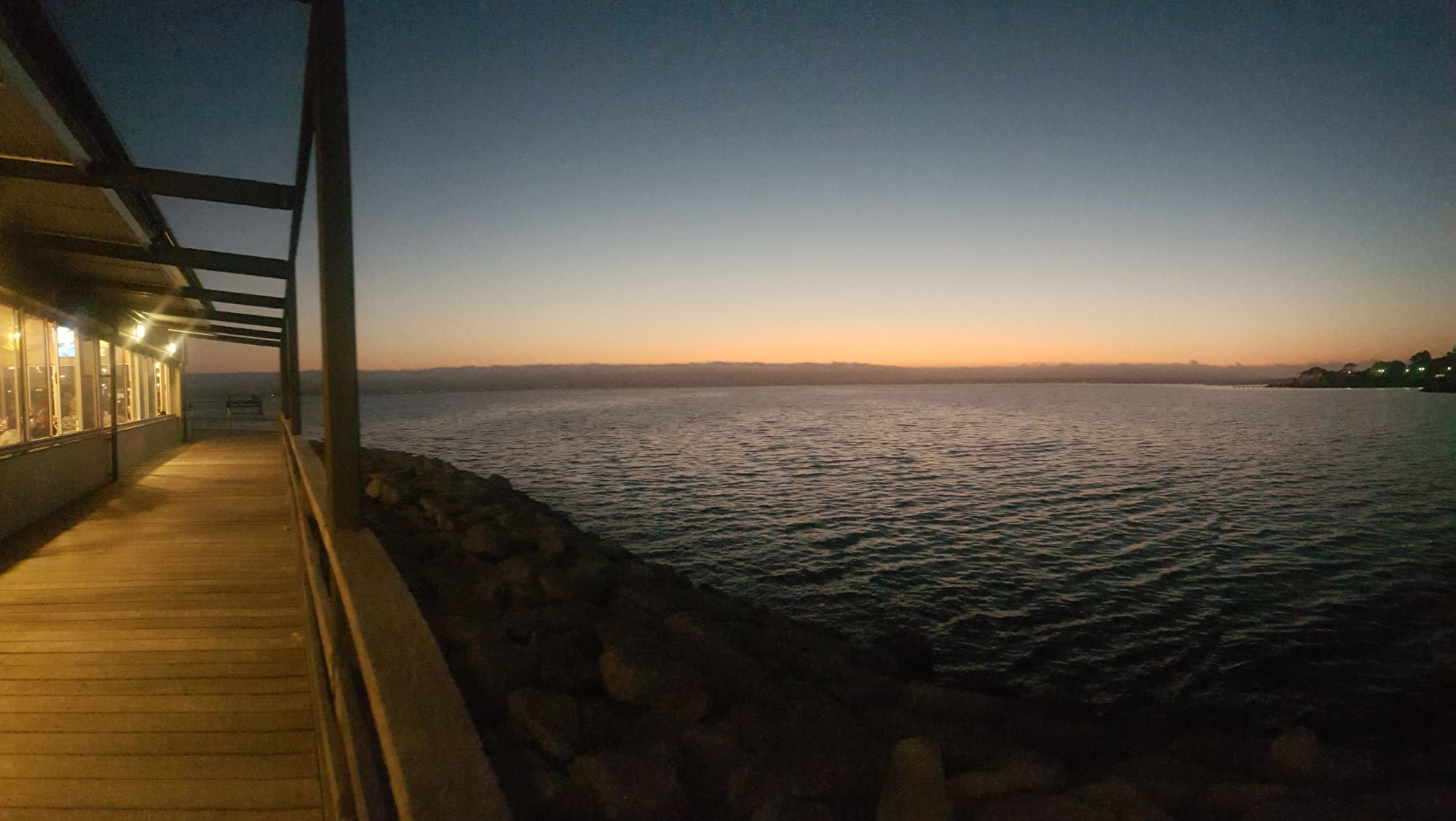 The next morning I woke up early and set off for a run,  I found the Anytime Fitness in Albany lol. Upon return, Ben and I headed to brekkie at Emu Point Café. Emu point is the western side of a channel that has been dredged between King George Sount and Oyster Habour, it is just down from Albanys main public beach – Middleton Beach. The Café at Emu Point is quaint and a bit hippy but had the best coffees and eggs on toast. We loved it!

From Emu Point we refuelled and headed out to Stirling Ranges National Park – whilst the weather was nice. The Stirling Ranges are a mountain range that spans over 60km across from Mount Barker to Gnowangerup.  Similar to the formation of the Grampians in Victoria, the Stirling Ranges are a metamorphosed sedimentary package that has been folded due to the reactivation of basement structures when Australia and Antarctica separated. Nowadays the geology is largely quartzite with intermittent shale bands. Bluff Knoll the highest peak in the park, is the second tallest mountain in WA (only shadowed by Mt. Meharry in the Pilbara) and is one of the only recorded places to snow in WA.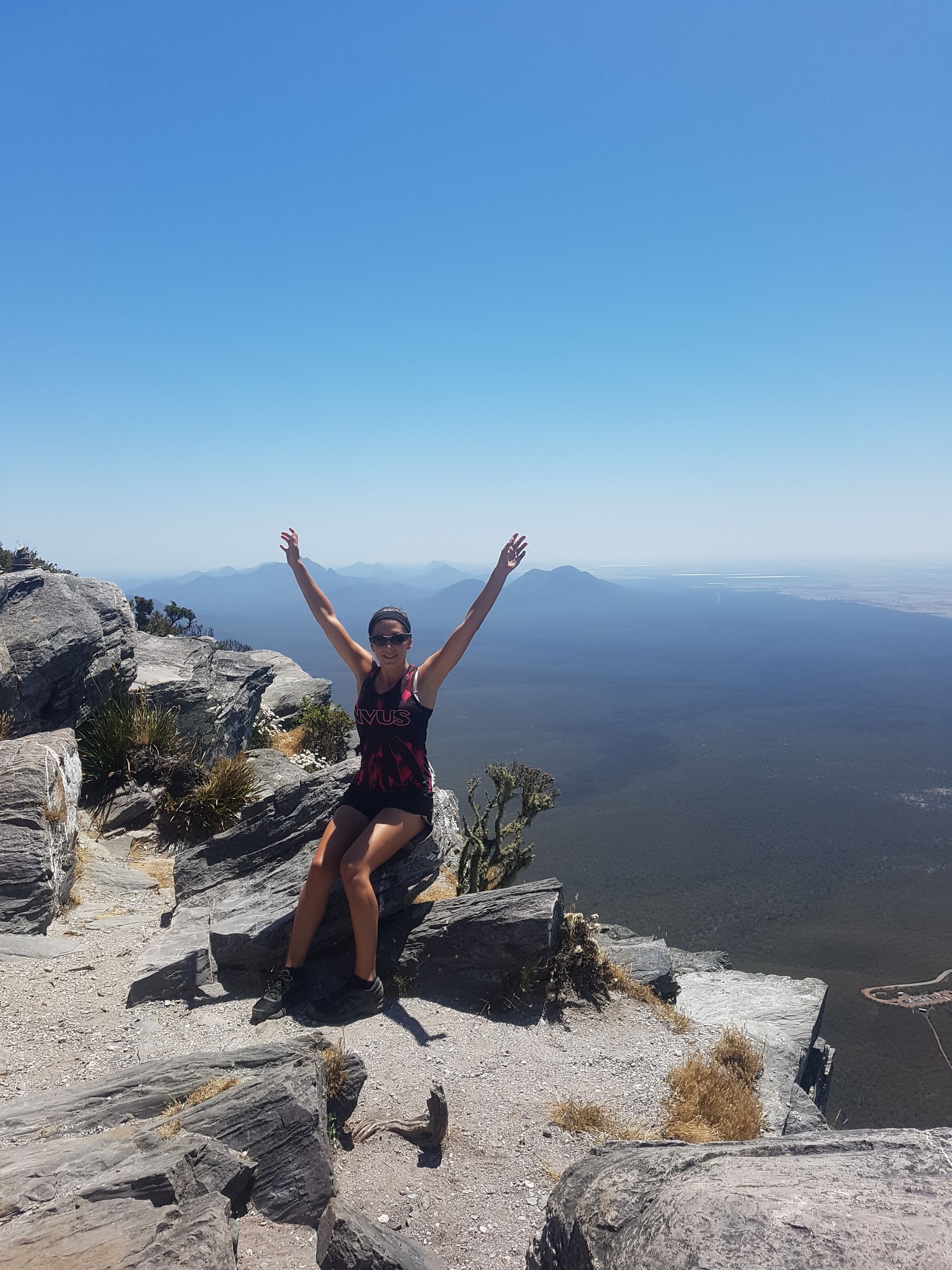 Bluff Knoll itself stands at 1095 masl, so we decided to conquer the peak. This walk is not for the faint of heart, generally in broad daylight with gusty winds at the top and endless steep staircases. I was super proud of Ben making it to the top – the trail ends up being 6.5km return so allow up to 3 hours if you are moderately fit. On the way up there is this little waterfall and at the top there is beautiful heathland, and at the summit you have absolutely amazing panoramic views as far as the eye can see. At the summit, there were also a family of black skinks hiding in all the cracks and crevices. I couldn't get a nice enough photo to ID them.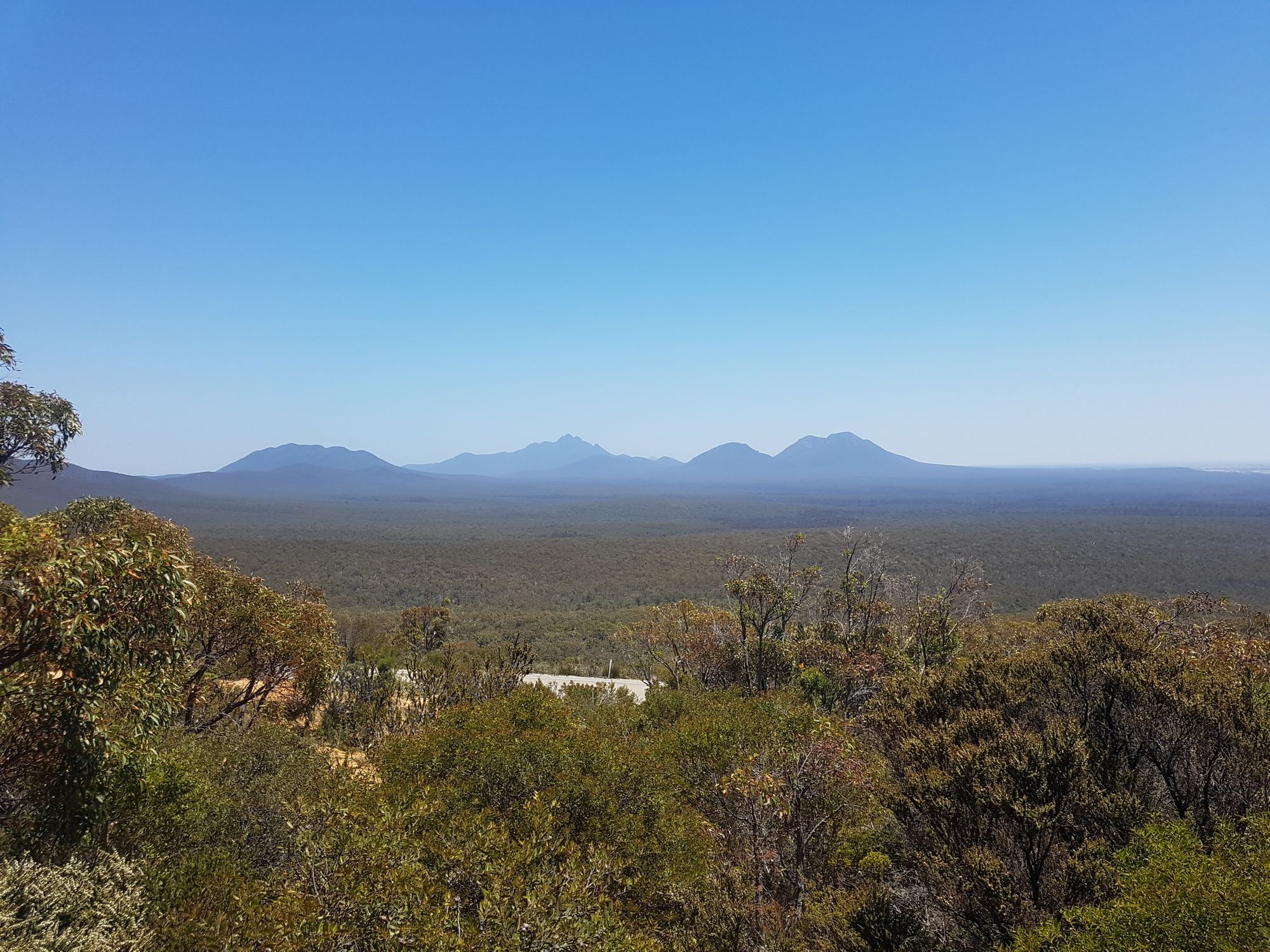 On the way down, there is this beautiful little café called 'Bluff Knoll Café' hahah, at the turnoff to the Bluff Knoll lookout carpark. We felt like a cold beverage after our hike, so decided it would be a good idea to pop in. There were beautiful gardens and cute little blue splendid fairy wrens popping around everywhere.
Dinner was at Six Degrees, this beautiful little hotel tapas bar/pub with a view out over the harbour again. We sampled some of the local beers from the brewery- Wilsons Brewing Co. With beers including a Stiff Mast, Dirty Oar and lost sailor we were in hysterics. The Beer was good too. And luckily is available at a range of sellers within the Perth and greater surrounds. Its even sold at the BWS in Kalgoorlie/Boulder. After Dinner we went for a little drive around to Frenchmans Bay, as Ben wanted to scope out the local sailing club. There was a huge variety of boats on shore, and with three large bays to sail on within the sound, the sailors aren't spoiled for choice.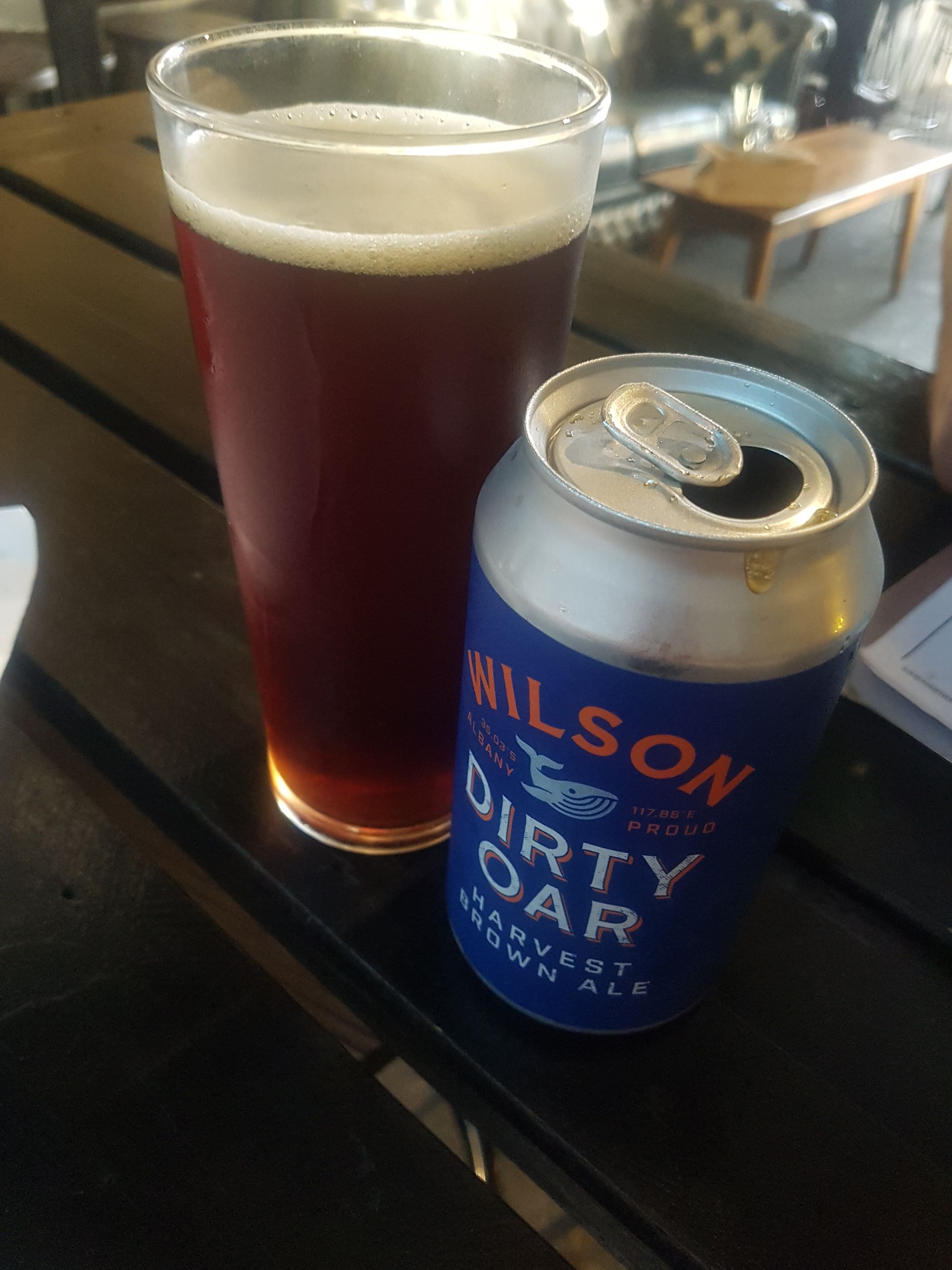 Orana Cinemas is now a chain that extends to Kalgoorlie, Busselton, Geraldton and Merriden, but had its roots clearly in the suburb of Albany. We decided it would be a good idea to catch the latest flick Glass – after just rewatching Unbreakable and Split. At Orana Cinemas Albany there is a special Bogarts experience (sort of like a gold class) – it had fancier chairs and separated seating and you could order alcohol. Not bad Albany, but still not comparable to Gold Class in the city.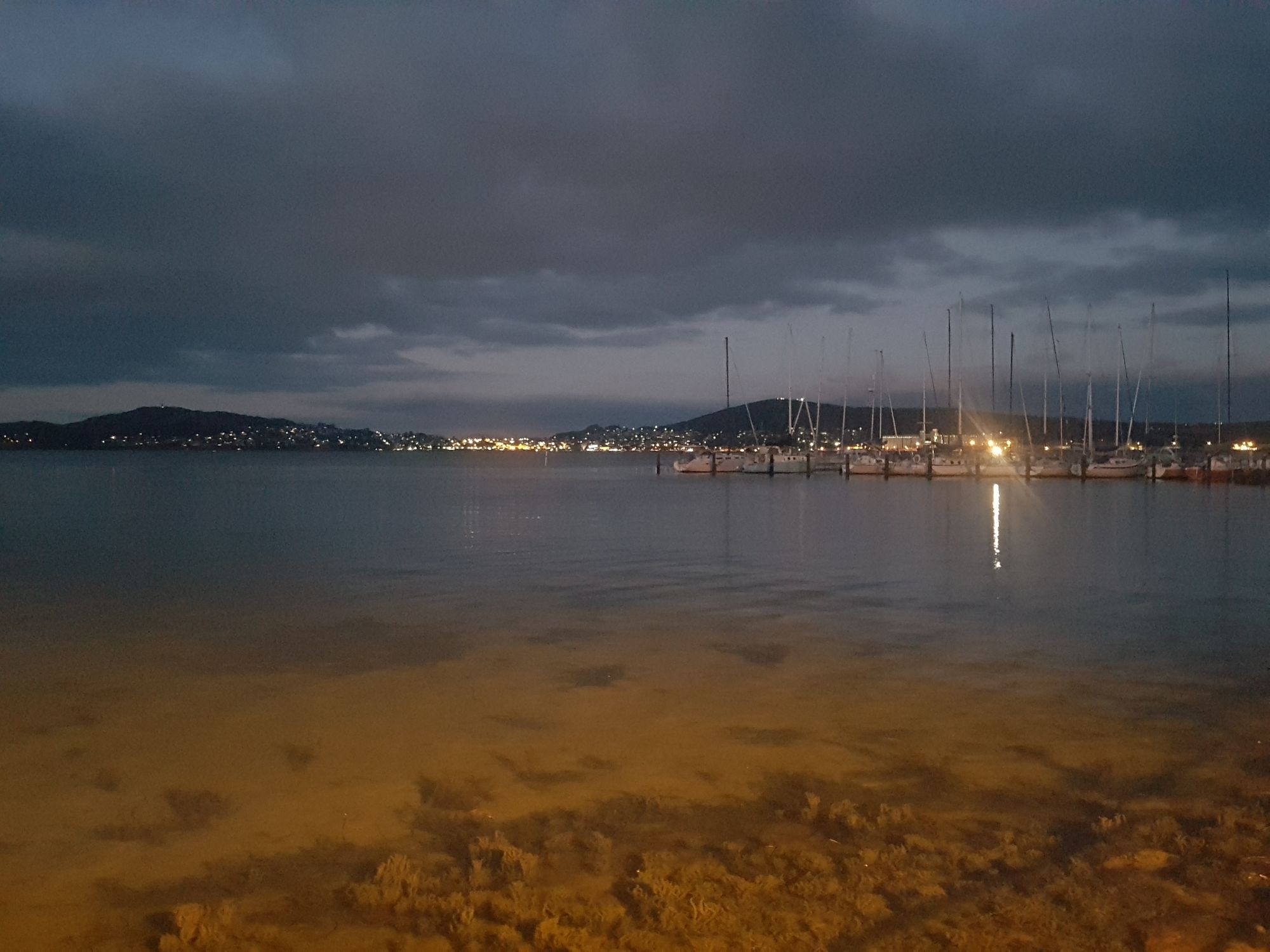 On our last morning before driving back home, we ate breakfast at Dome. Dome is a chain café within WA and the Albany Dome was situated in a cool old historic building. Ben got his usual favourite croissant whilst I munched on some toasted banana bread. After brekkie we set off to Torndirrup National Park. This national park encompasses the peninsula that protects Princess Royal Harbour. The national park contains stunning rock coastal rock formations including the Blowholes, Natural Bridge and the Gap, a lot of the formations are comprised of Gneiss and were formed during the collision and then separation of the Australian and Antarctic plates.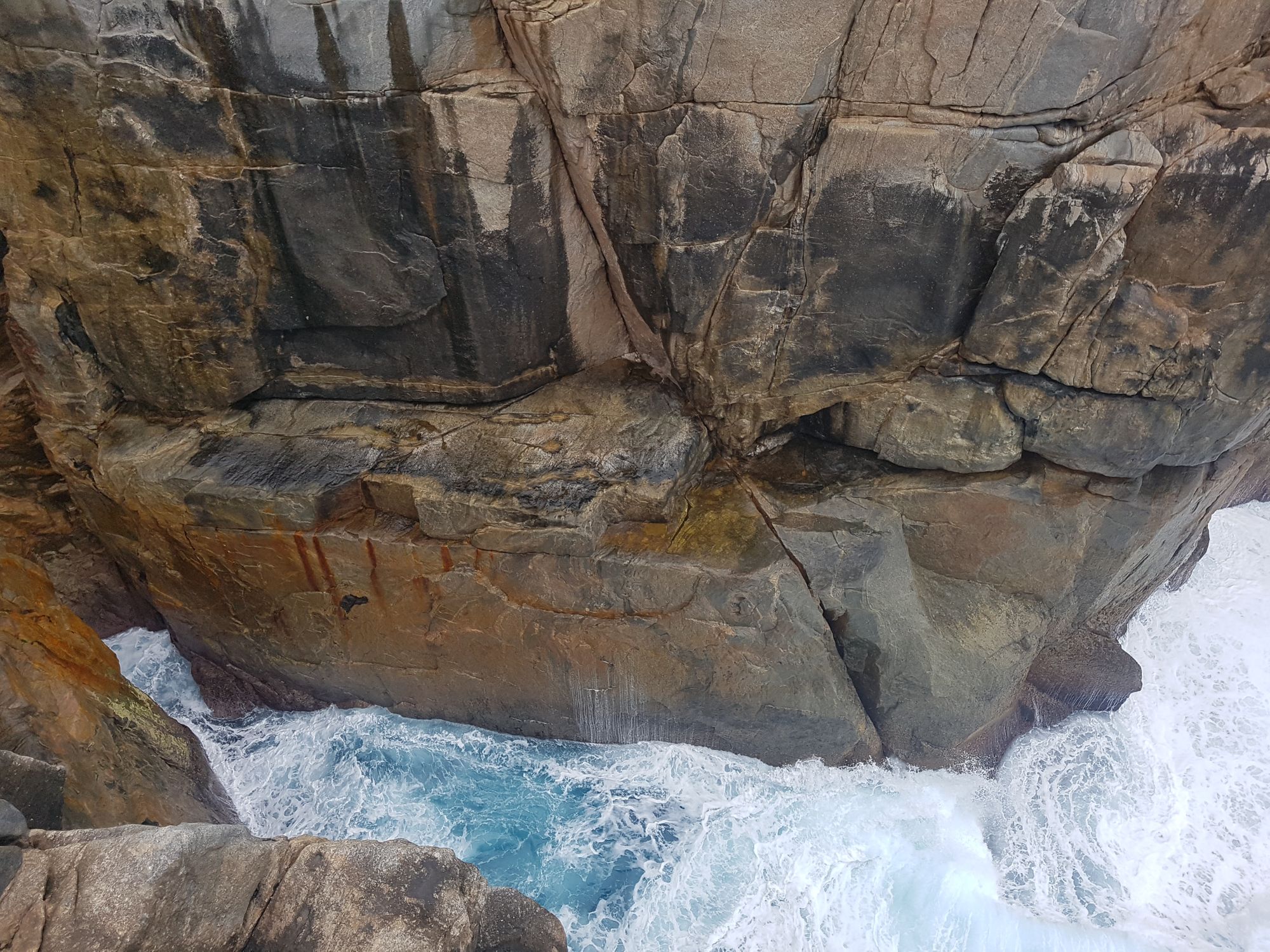 An upgrade to the facilities at the Gap were completed in 2016, and now contains a skywalk section to stand out over the open ocean. This feature was not there in 2014 when I had previously visited and is state of the art in its construction. We also checked out the other side of the peninsula and looked at the old Whaling station at Frenchmans Bay.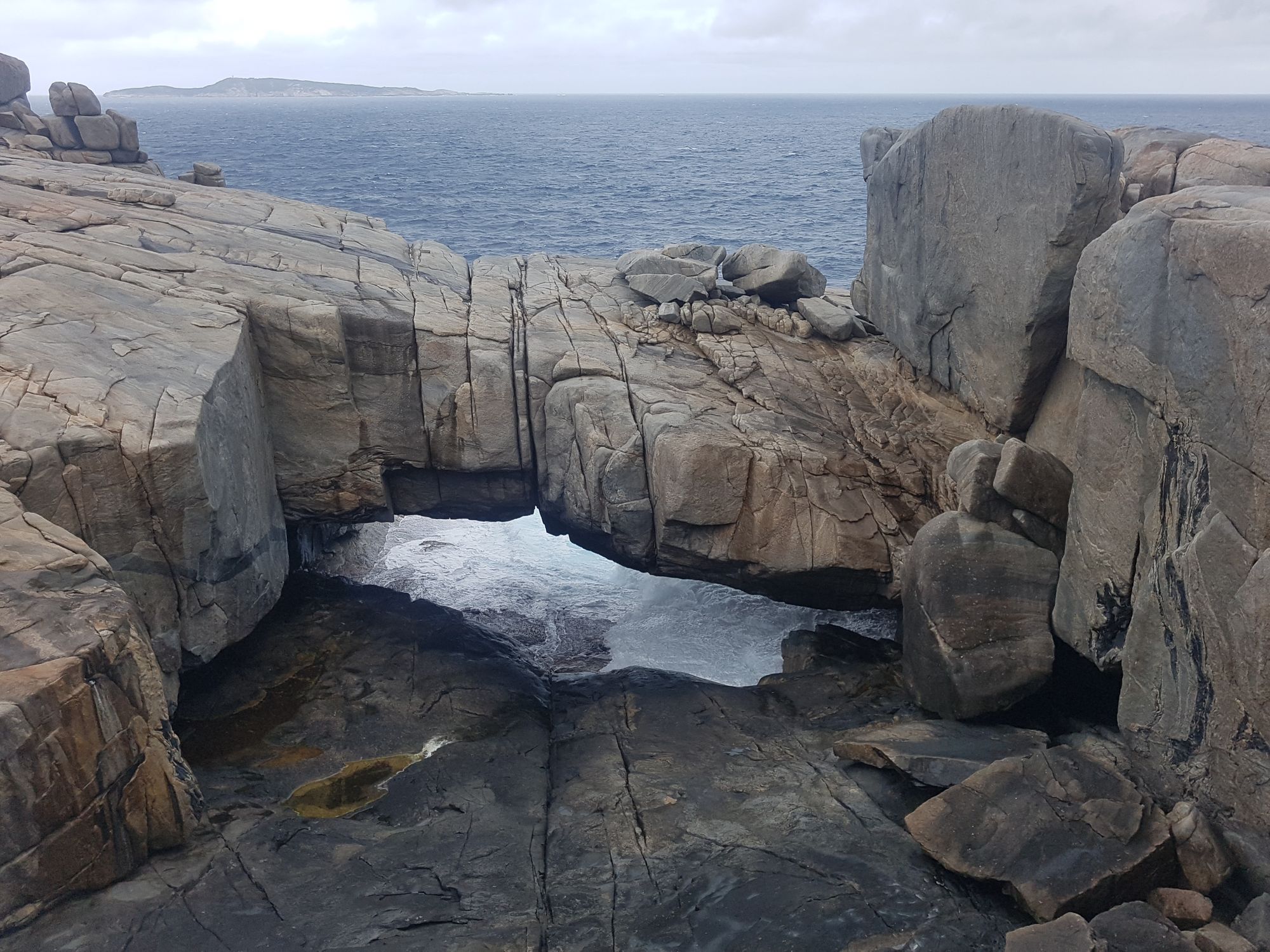 After the national park we headed back into town to stock up on supplies, Ben also wanted to visit the local gun store. On the esplanade in Albany is a replica ship of the Brig Amity. The replica was built in 1975 to commemorate the landing spot of the first Caucasian people to settle in WA. Leaving Albany we set off along the tourist drive towards Porongurup.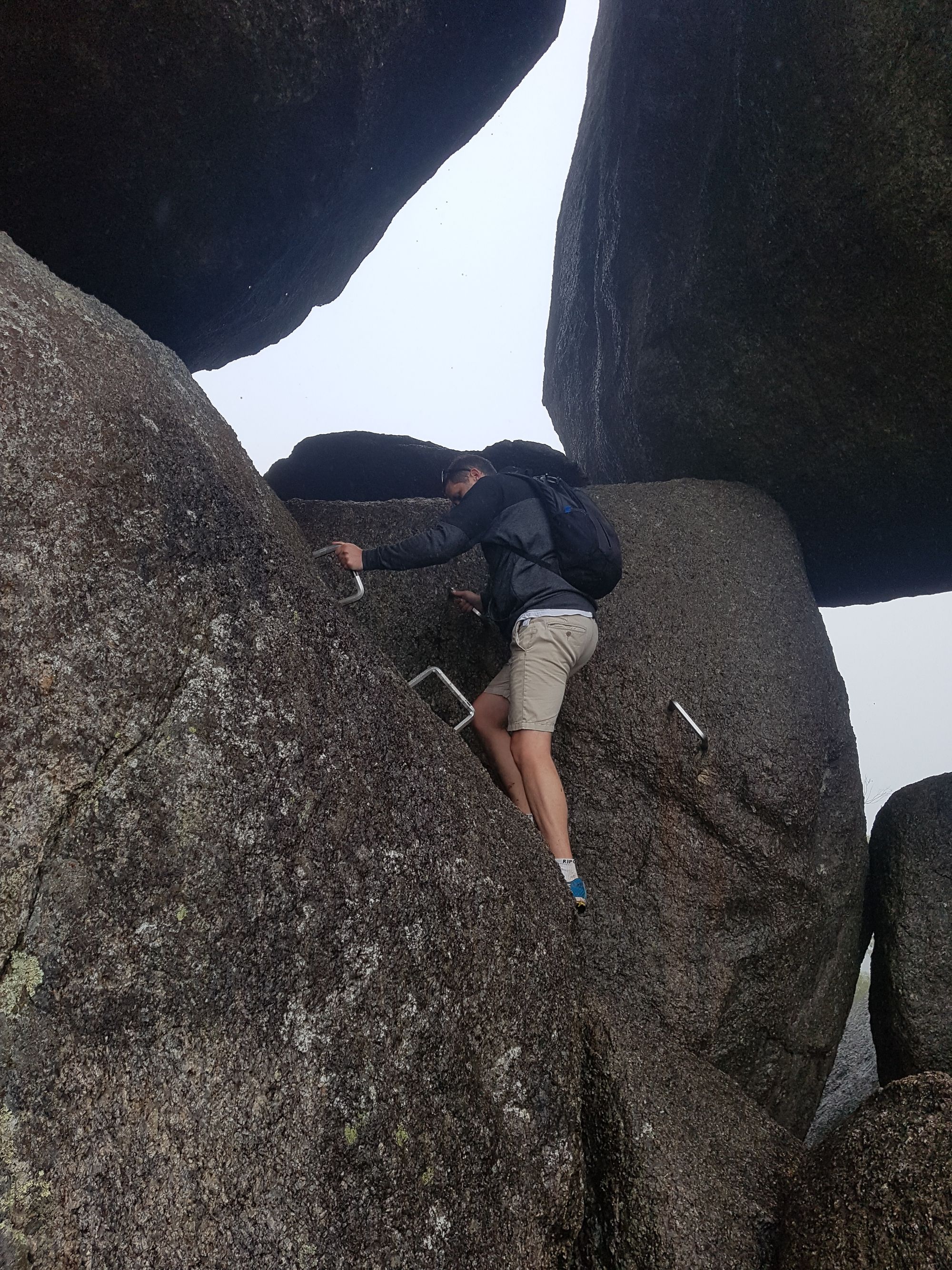 The weather had turned to crap, and upon arriving at the Granite Skywalk at the Porongurup National Park we were quite glad that we had climbed Bluff Knoll the day before. The Porongurups are a range of eroded granitic domes – similar to the You Yangs near Lara in Victoria. Granite Skywalk in the clouds. At Castle rock there is a section of trail called the Granite Skywalk, the trail itself is 4.4km in length and enclosed in thick Karri and Marri forest. The skywalk itself is a suspended walkway built around the granite outcrop. There is a six-metre ladder and some rock scrambling to get around and we did it all in the clouds and drizzle (would not recommend the latter).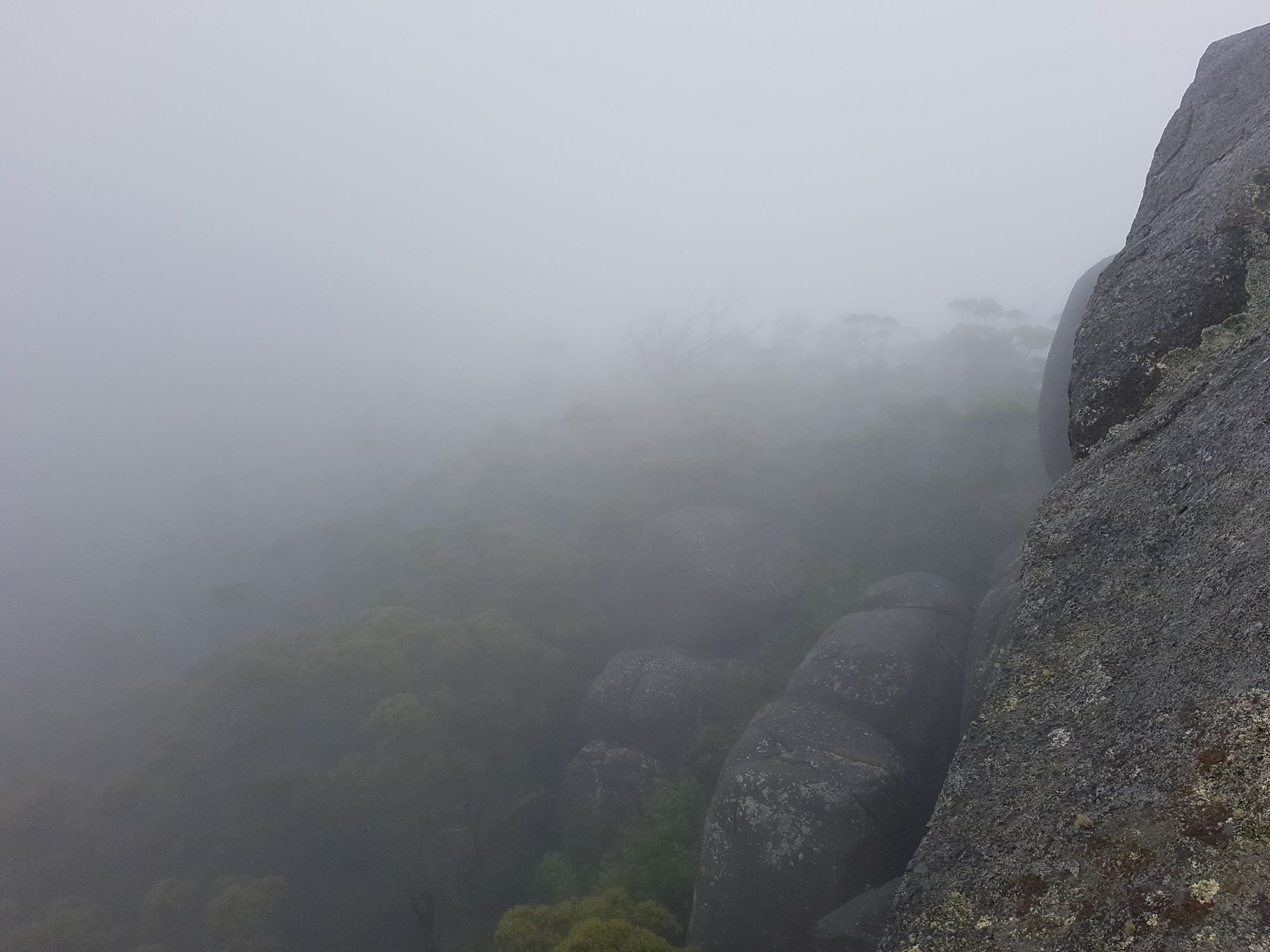 En route out of the Great Southern we stopped at Mount Barker Bakery. Mount Barker is a hub for eggs, meat and dairy and wine, and most Western Australians would have eaten Mount Barker produce at some point in their lives.
The Bakery once again hosts national and award-winning pies, with a huge variety of breads pastries and other delicacies. Well worth the stop in.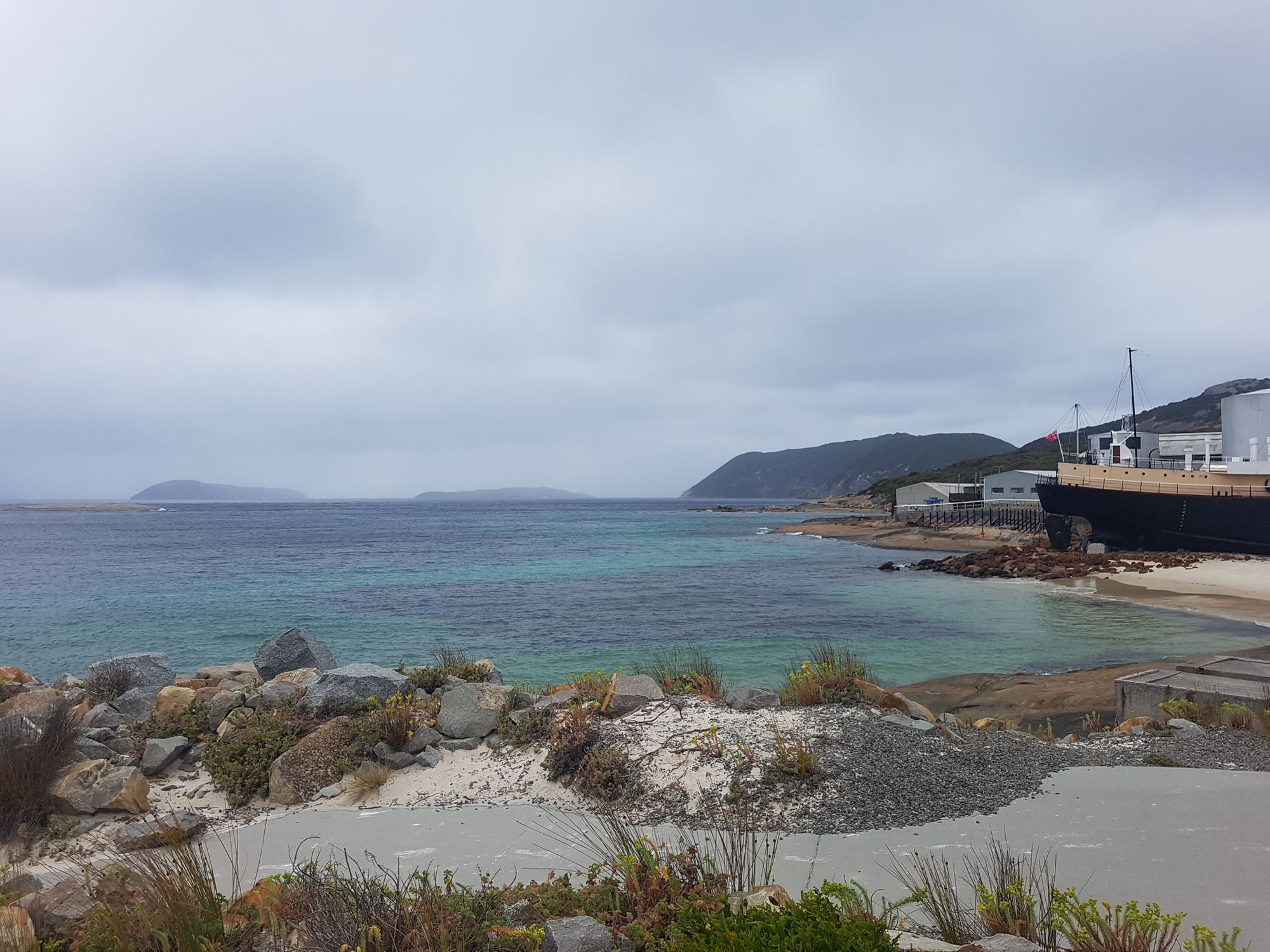 We arrived home late at 7pm, but thoroughly enjoyed all of the four national parks that we explored in a short period of time. Honestly you do need a lot more time to take in the beauty of Albany and its surrounds. It's a pretty little spot situated on a beautiful sound and in some ways in reminds me of Esperance but with a much rawer feel to it. The white sandy beaches, deep turquoise waters and ragged cliff lines are something to marvel at. Our intent for our next little getaway is to head to Manjimup to explore the beautiful forests full of giants, down to Walpole at the coastline. And at some point also to head inland to capture the wave at Wave Rock, in Hyden.