PushUp Challenge
The PushUp Challenge is a fundraising event that I have been a part of for the past few years. The Push-Up Challenge was created to promote awareness and encourage positive mental health.
The PushUp Challenge is a fundraising event that I have been a part of for the past few years. The Push-Up Challenge was created to promote awareness and encourage positive mental health. It's a fun and unique way to engage your friends, family, workplace, and community in mental health through connection, physical activity, and education.
This year I completed the Challenge as a part of a workplace team. As a team-bonding exercise, and to raise awareness and funds for Lifeline some of my Resource Geology team completed the 2021 Push-Up Challenge.
From the 1st of June, the team members completed a set number of push-ups daily which corresponds to specific key figures related to Mental Health facts.


Some of the facts and topics I am about to discuss may be a trigger for some people, so please feel free to leave the page now if required.
Some of the key Mental Health facts we had been Pushing Up for include:
Day 1 – 130 push-ups

More than 1/10 Australians will consider ending their life: Over a lifetime, around 13% of Australians between the ages of 16-85 will seriously consider suicide. 4% of people will make a plan, and just over 3% will attempt.

Suicidality is the term used to describe the state of thinking about, planning, or attempting suicide. It affects more than 1/10 Australians, so it's not uncommon. We know that suicidality is a strong risk factor for completing suicide, so it's important that people experiencing suicidality receive assistance.

You can get some advice on how to have a conversation about suicide here:
https://www.beyondblue.org.au/the-facts/suicide-prevention/worried-about-someone-suicidal/having-a-conversation-with-someone-you%27re-worried-about
Day 2 – 105 push-ups

It's possible that getting 15 minutes of bright sunlight each morning could reduce levels of distress. Fifteen minutes, seven days… that's 105 minutes of sunshine per week!

There are a lot of factors that could be at work here to make sunlight a mood booster, including effects on your circadian rhythm, vitamin D, or just being outside. Getting into nature for a few hours per week can also help out your mental health. Whatever the reason - just be sensible! Sunburn doesn't improve anything...
Day 3 – 142 push-ups

Deep breathing has long been a part of practices such as yoga, Tai Chi, martial arts, and meditation. It has been studied in scientific trials for its positive benefits on our heart rates, blood pressures, and stress levels.

One deep breathing exercise you can try is known as 1-4-2 breathing. This involves keeping the ratios of time spent inhaling, holding, and exhaling, at 1:4:2. For example, you might inhale for 2 seconds, hold for 8 seconds, exhale for 4 seconds, then rest.

Beginners in mindful breathing might try the box breathing 4:4:4 method. One 2017 paper demonstrated that deep breathing from the diaphragm can reduce our negative emotions, improve our concentration, and decrease the levels of the stress hormone cortisol in our bodies.
Day 4 – 180 push-ups

Loneliness affects health: Around 1.80 million Australians over the age of 15 feel they have insufficient social support, and one in four of us are feeling lonely three or more times per week. At the peak of pandemic restrictions in 2020, loneliness was the most commonly reported social stressor in the country. The impact of loneliness and social isolation can stretch beyond the short term and lead to increased risks of developing mental and physical ill-health.

Loneliness doesn't necessarily go away if we are surrounded by people. In fact, young Australians report the highest rates of loneliness, despite often being in contact with large numbers of people every day at school, university, or work.
And who says all relationships need to be with humans? Companion animals can provide emotional support, and owning a pet has been linked to greater social contact with other people too.
Day 5 – 120 push-ups

The Push-Up Challenge 2021 is supporting Lifeline Australia.
Lifeline receives 120 calls per hour, or one call every 30 seconds. They have a network of 4500 Crisis Support Workers who take calls 24/7. Lifeline has received a record-breaking number of calls during the COVID-19 pandemic, and they could use your support to make sure that no person in Australia has to face their darkest moments alone.
Day 6 – REST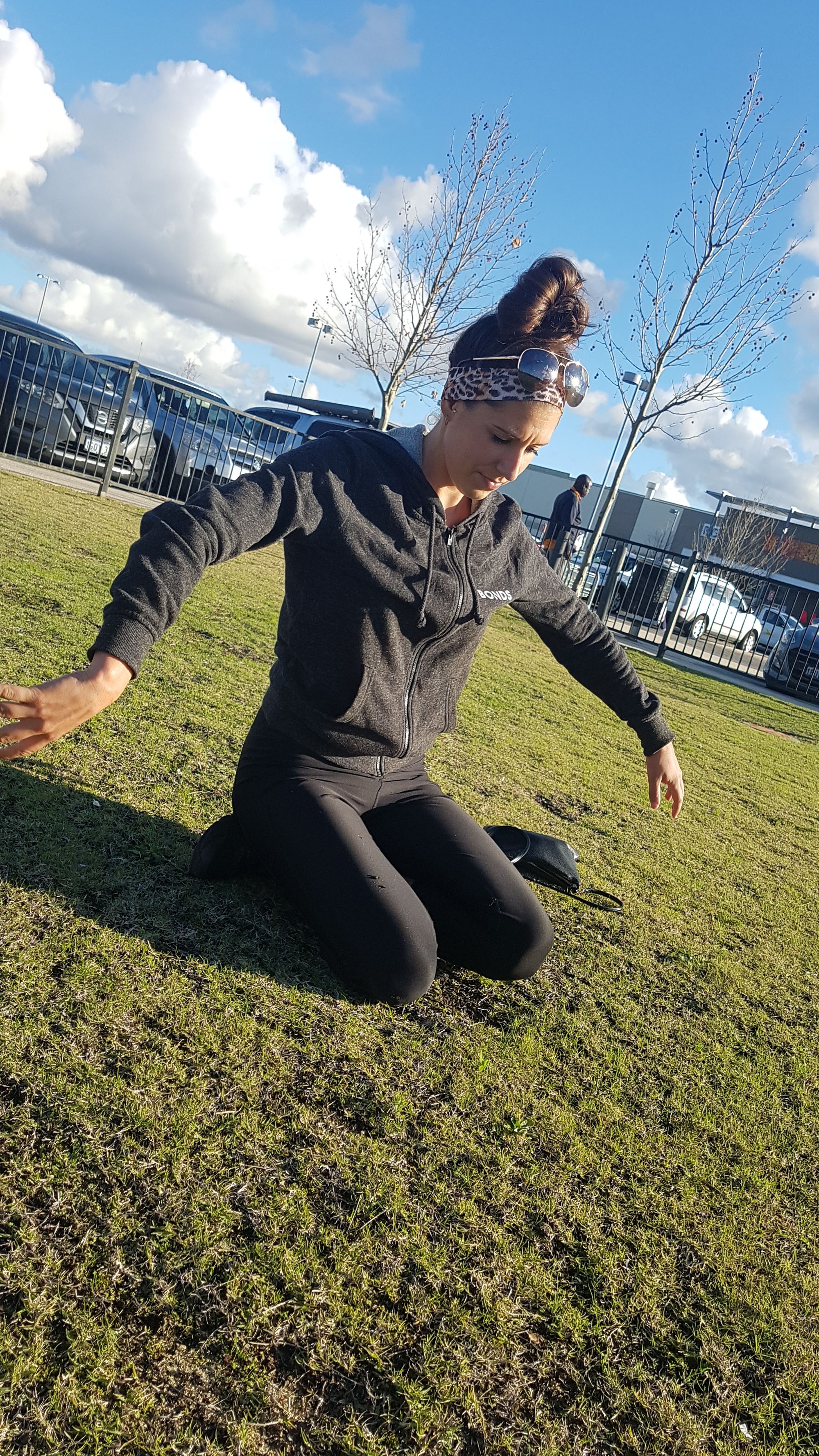 Day 7 – 148 push-ups

Research indicates that around 60% of Australians are experiencing a regular disturbance in their sleep. In fact, 14.8% of Australians are living with sleep disruption symptoms severe enough to be classified as chronic insomnia. However, only half of those people (7.5%) identified themselves as having insomnia. This suggests that many people would benefit from an increased focus on their sleep health. (Guilty as charged)

There is a close relationship between how well we sleep and our mental health. This relationship goes both ways— poor sleep is associated with a higher risk of developing mental ill-health, and many mental health conditions can lead to poorer sleep. We can all learn to practice better sleep behaviors to improve our sleep quality and duration. Sleep hygiene, mindfulness, and relaxation techniques have all been shown to have benefits.
Day 8 – 209 push-ups

209 men every month: Of the 3,318 push-ups this year, 2,502 of them represent men who died by suicide in Australia in 2019. That's over 75% of the total and is equal to about 209 men every month. Women experience mental health issues at higher rates than men and report higher rates of suicidality. However, men are less likely to seek help for mental illness and are 3x more likely to die by suicide.

If you or a male you know needs to talk to someone about mental health, Mensline is a national service for men providing referrals, counseling, and support. Call 1300 78 99 78 (24 hours a day).
Day 9 – 135 push-ups

Exercise can be an anti-depressant: There is growing scientific evidence suggesting that aerobic exercise can be utilised to prevent and treat depression. One recent analysis of this evidence suggested that three 45-minute exercise sessions per week (135 minutes total) was enough to provide anti-depressant benefits to mental health.

Exercise doesn't have to be strenuous to help: moderate activity like fast walking, cycling, steady lap swimming, or anything that causes a rise in heart rate and a bit of a sweat, is the best way to give your brain a boost.

Day 10 – 195 push-ups

Today's target is 195 push-ups, to represent the 195 First Nations Australians who died by suicide in 2019. The burden of mental ill-health is disproportionately felt by our First Nations people.

Aboriginal and Torres Strait Islander people are over 200% more likely to die from suicide than other people living in Australia.

Mental health resources for Aboriginal and Torres Strait Islander people can be found here:

https://headtohealth.gov.au/supporting-yourself/support-for/aboriginal-and-torres-strait-islander-peoples

https://www.beyondblue.org.au/who-does-it-affect/aboriginal-and-torres-strait-islander-people/helpful-contacts-and-websites
Day 11 – 170 push-ups

The Push-Up Challenge 2021 is supporting headspace. In 2021, headspace assisted more than 170 000 Aussies aged 12-25. headspace has over 100 locations around the country, which provide no-cost or low-cost mental health services to young people.

You can find out more about headspace here
Day 12 – 143 push-ups

Post-Natal: Today's target is 143 push-ups. This represents the approximately 14.3% of Australian mothers who will experience post-natal depression. That's one in seven.

Symptoms of postnatal depression can include: low mood, feeling inadequate or a failure as a mother, feeling overwhelmed or scared, getting unusually irritable, blaming yourself excessively, and not feeling able to look forward to things.

You can find more information and help here:
https://www.panda.org.au
Day 13 – REST


Day 14 – 130 push-ups

1.3 Bacteria for every Human Cell: Researchers estimate that for every human cell in the body, there are 1.3 bacterial cells. The majority of these bacteria live in our intestines, and the more we learn about them, the more we realise what a huge impact they have on our mental health.

There is a complex communication system between our live-in gut bacteria and our minds. For example, if you take the gut bacteria of a human with depression, and you use them to colonise the gut of a mouse, the mouse starts to show depressive behaviours. It won't be as adventurous or as motivated, and it will have less of a survival instinct.

You can find a blog article on how diet impacts mental health here:
https://www.thepushupchallenge.com.au/blog/Can-our-mental-health-be-affected-by-what-we-eat
Day 15 – 200 push-ups

20 Sessions with Medicare Support: Under the Better Access scheme, Australians with a mental illness could receive Medicare rebates for up to 10 psychological therapy sessions in a calendar year.
In recognition of the substantial impact the COVID 19 pandemic has had upon the mental health of Australians, this program has been expanded to support up to 20 sessions for those experiencing additional mental health impacts as a result of the pandemic, and the restrictions it has imposed on our lives.

You can find a blog article of ours below on accessing services:
https://www.thepushupchallenge.com.au/blog/accessing-psychological-services
Day 16 – 135 push-ups

135 people affected: When Australians lose their lives to suicide, the effects are felt throughout our communities. According to Lifeline Australia, up to 135 people are impacted, including family, friends, colleagues, first responders, and healthcare staff.

Thoughts of suicide can make us feel alone, but there is always someone available to talk, and Lifeline's frontline workers and volunteers are there 24/7 to support those who need assistance. If you would like to learn more about Lifeline, you can do so www.lifeline.org.au
Day 17 – 214 push-ups

COVID-19 has impacted our mental health: A survey of the mental wellbeing of Australians during the COVID-19 lockdowns last year found that 21.4% (1/5) of Aussies were experiencing stress levels that were moderate to severe. That's about three times the normal rate.

People living with a mental illness were at even higher risk, reporting negative emotion scores about 5.5 times higher than expected.
Beyond Blue has developed a digital mental health platform for those whose mental health has been impacted by the pandemic. You can access these resources here:
https://coronavirus.beyondblue.org.au

We also have a blog article on how movement can help with stress. Check it out below.
https://www.thepushupchallenge.com.au/blog/how-movement-can-complete-the-stress-response-cycle

Day 18 – 160 push-ups

An estimated 16% of young, LGBTIQA+ Australians have made a non-fatal suicide attempt at some point in their lives. Among trans people, that number rises to almost 50%. The driving factors behind these devastating rates of suicidality amongst LGBTIQA+ Australians are not well studied. However, we do know that LGBTIQA+ people continue to face high rates of discrimination and stigma from a young age.

About 60% of LGBTIQA+ young people report experiencing verbal homophobic abuse, and about 80% of this abuse occurs at school. Living with discrimination and stigma has a substantial impact on levels of psychological distress and can make it harder to seek help when it's needed.

Check out this powerful blog from Matthew Goss.
https://www.thepushupchallenge.com.au/blog/little-ears-listen

Mental health resources for LGBTQIA+ young people can be found here:
www.headtohealth.gov.au//supporting-yourself/support-for/gender-expression
Day 19 – 115 push-ups

115 000 years lost: Compared to other leading causes of death, Australians who pass away from suicide are, on average, very young. In fact, the median age of someone who dies by suicide is only 43.9. Because suicide affects young Australians, it has an extremely high cost in Years of Potential Life Lost, which estimates how many more years of life an individual would have been expected to live based upon life expectancy data.

By this measure, suicide ranks number one in Australia, costing Australians about 115 000 Years of Potential Life annually. For comparison, heart disease as a cause of death is more than five times more common but accounts for far fewer total years lost. This makes suicide prevention strategies of the utmost importance - they could help give people back a large number of years.
Day 20 – REST


Day 21 – 125 push-ups

Eating for mood: The glycaemic index is a value assigned to foods based on how slowly or how quickly those foods cause increases in blood sugar levels. There are some evidence low GI foods, which give us more stable blood sugar levels, can be useful for moderating our moods. In one example of a trial investigating the link between diet and mood, participants who stuck to a low-GI diet, with a glycaemic load of less than 125 per day, reported lower mood disturbance, fewer depressive-type symptoms, and lower levels of fatigue.

You can find out more about the GI index and access a GI calculator here:
http://www.glycemicindex.com/
https://www.gisymbol.com/
Day 22 – 220 push-ups

"These are large numbers": The cost of mental illness to the Australian economy is mind-boggling. While previous estimates have quantified the direct costs, such as healthcare spending and several sick days, a new report from the Productivity Commission took a broader approach that included the decreased health and life expectancy of those living with mental illness.

The report came to the following conclusion: "These are large numbers. In total, mental illness, on a conservative basis, is costing Australia about $200-220 billion per year. To put that in context, this is just over one-tenth of the size of Australia's entire economic production in 2019."
Day 23 – 75 push-ups

Early intervention: 75% of all mental illnesses will first develop before the age of 25. Suicide is the leading cause of death for Aussies aged 15-44, so the supports, education, and strategies put in place at this time of life can be crucial. Youth mental health services, such as headspace, assist young Australians experiencing a mental illness.

You can find out more about headspace, you can do so here:
https://headspace.org.au/
Day 24 – 177 push-ups

Aussie Veterans are at increased risk: Australian veterans, who have transitioned out of active ADF service, are at greatly increased risk of PTSD, suicide, and other mental health disorders. A report from the ADF estimated that 17.7% of veterans met the criteria for PTSD in the past 12 months, and about a quarter of all veterans will experience the disorder in their lifetime. This is about 3x higher than the national rate. Veterans think about, plan, or attempt suicide ten times more often than other Australians.

Symptoms of PTSD can include intrusive memories, flashbacks, or dreams about a traumatic event, avoiding things that remind us of a trauma, strong negative beliefs about oneself, and being easily angered or startled. These symptoms can occur in anyone who has experienced, witnessed, or been exposed to the aftermath of a traumatic event.

Open Arms offers support for veterans who are experiencing mental illness and their families:
https://www.openarms.gov.au
Day 25 – 90 push-ups

Nature: 90 minutes spent in nature can decrease your blood pressure, improve immune function, decrease depressive symptoms, and actually change the brain's activity. A 90-minute nature walk can decrease activation in the area of our brains associated with ruminating (negative thoughts).

Check out this blog on exercising outdoors.
https://www.thepushupchallenge.com.au/blog/exercise-outdoors
If anyone feels that they may be having some issues, no matter the significance (big or small) please ensure that you reach out to one of the many services available including Lifeline, Beyond Blue, and other tailored services dependent on your own personal needs.

So please support our team in this endeavor, shed some light on Mental Health, and donate to Lifeline.
We have the fundraising linked QR codes and URL link below -
https://www.thepushupchallenge.com.au/team/1682-push-for-resclass

If you would like any further information regarding the Mental Health facts that we have learned during this challenge or on how to donate to our cause, please don't hesitate to approach us and ask.
A reminder too, that donations are tax-deductible so please help us on our mission! And lets all Push-Up for better Mental Health.