Bringing AN to light...
Subtle signs of someone suffering with the Eating Disorder - Anorexia Nervosa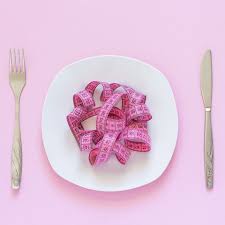 So, everyone has a preconceived vision of what Anorexia looks like in their mind. An emaciated gaunt young white woman right?
You see... Eating Disorders, in particular the envisioned Anorexia Nervosa do not discriminate. And that preconceived image that you have is Anorexia in its final form, once the disease has well and truly gotten its grip into the individual suffering from it.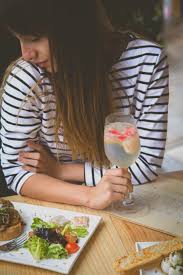 Eating disorders do not discriminate based upon gender, age, social status, body size, race, or ethnicity. They are [life-threatening] mental illnesses and often are very misunderstood. The myth that you can tell who has an eating disorder based upon their appearance is incredibly dangerous to those who are struggling with Eating disorders. They might choose not to seek treatment, may not receive support, or might remain in denial about their illness, due to not fitting a stereotypical mold. I've personally been here many times - 'you look fit and healthy', 'you seem to be managing your anorexia well', 'I wish I could be as skinny as you' or 'please share some of your weight loss tips...'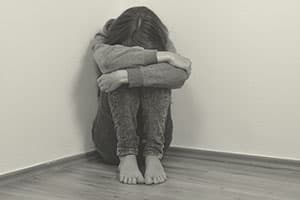 Additionally, eating disorders can occur in people of all shapes and sizes. Why is it socially acceptable for a thin individual to be engaging in compulsive exercise and restrictive behaviors to be considered to be sick and in need of treatment? However, if a larger person is engaging in the same behaviors they are often applauded for 'working on their health?'
This maddening perception can have highly detrimental implications for both individuals.
Eating disorders are one of the only mental illnesses where we judge an individual's level of suffrage on the basis of their physical outwardly appearance. However, it is important for everyone to learn that ALL eating disorders may have tragic mental and physical consequences for sufferers, even if they appear to meet our societal standard of "healthy" or those who are considered "overweight" or "underweight".  BMI is fucking flawed, end of story.  Furthermore, please understand that Eating Disorders are [Mental illnesses] first and foremost, and you cannot tell whether someone is struggling on the basis of their weight. Full fucking stop.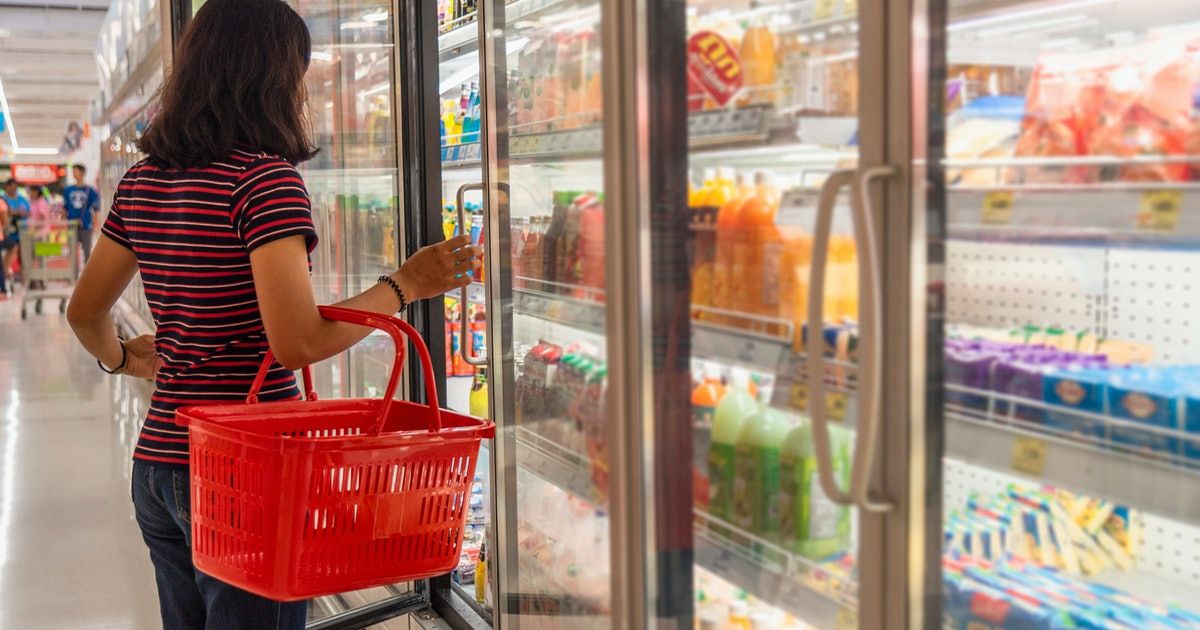 Having struggled with Anorexia personally for many years, bouncing in and out of recovery, through states of quasi-recovery, in relapse and in hospital, here are a few subtle symptoms/signs to watch out for in your loved ones: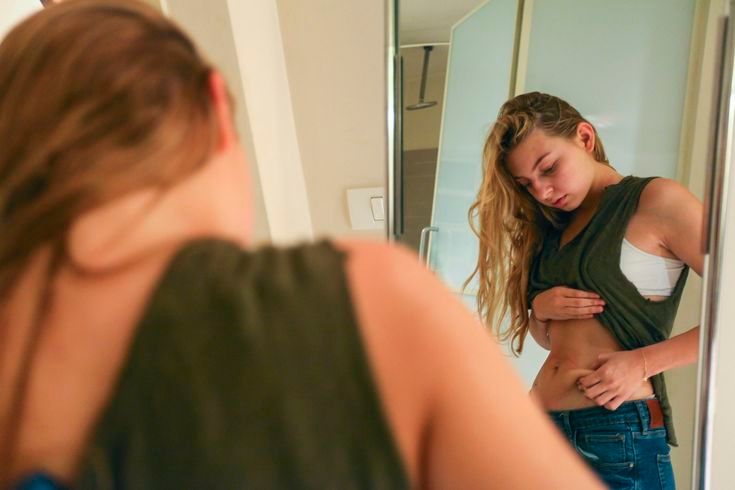 Caffeine - Apparently its not a Food group! When suffering with an Eating Disorder, Caffeine is seen as a good, and a reliable friend. It is said to speed up the metabolism, thus increasing the rate of weight loss and also whilst at it perk you up and give you the energy to function as a human being. And it's not just coffee... Its green tea, guarana, green coffee extract, diet sodas, sugar free energy drinks, stimulant pre-workout, and yerba mate, health magazines and fitness gurus alike  inundate you with the health benefits of all of these natural sources of caffeine. Whilst underlying it all is disorder and addiction.
Obsessed with Food - Despite restricting food intake and persistent dieting, someone with anorexia might display some type of obsession or infatuation with food. They will often spend more time preparing food in the kitchen, reading cookbooks or discussing food in general as well as having food related dreams. Guilty as charged...
Love cooking - Often going to great lengths to produce extravagant meals for others, and then only serving small portions. Amending recipes (e.g., making 20 smaller cookies instead of 10 standard-sized ones) - did this only recently with Vanillekipferl cookies for Christmas. Also observing gloriously at other people eating higher-calorie foods that I wouldn't allow for myself. For instance, I'd order a salad or an entrée portion at a restaurant, but encourage others to order a creamy pasta, burger or fried dish.
Always the first to know about new foods... Lamington chips, Margarita pizza flavoured Twisties, Jaffa Masters Iced Coffee even Creaming Soda flavoured or Mango flavoured Pepsi Max. I'm often the first to tell you about it...
Oh wait... the limited edition Gingerbread flavoured Cadbury block (which I wont touch) but I'll tell everyone about it.
Use of specific and measured plates and utensils. Eating regular food using mini-spoons, like the ones typically given with gelato or frozen yogurt, or with tea spoons or side plates/small bowls. Blue plates apparently satiate you quicker?
Fibre - the intestinal broom hey? Metamucil on everything, and in all hot beverages and picking fibre-rich foods and fibre-enriched and fortified foods is normal right?
Chewing gum - Ok so I chew to not chew. It keeps my mouth busy and my brain occupied. And the taste of peppermint and spearmint generally conflicts with most staple meal foods. I'm not going to discuss how much I've aged my molars... some critical damage has occurred to my teeth from either acid wear and the repetitive chewing and grinding. If I could take back those years of damage I would in an instant.
Incremental exercise - pacing, insisting on taking stairs, parking far away from entrances to add steps. Finger tapping, leg jittering, and randomised flexing and stretching. Often feel very agitated if something impedes your typical exercise, or it gets interrupted. Then it is compulsion and driven by punishment, and extra sets, reps or kilometres are added to compensate.
Good at Maths.
Ok, a medium sized apple has x amount of calories, so if I leave half of it by nibbling, and also spend more time chewing I can half some of its calories by leaving it and burn more by the slowed chewing. Negative calorie and low-calorie foods are the safest options. Look at all macros and food labels... less than 200 is safe. And then burn 300 to be safe.
We all have a physical black book of math's and calorie counts, and if not a physical copy we can compute it all instantaneously in our brains. And food prepared by anyone else, with zero control of portioning will send us into a fucking hysterical meltdown....  abort and avoid.
Bloody long walks - everywhere.... hours on end. Out of frustration, punishment, anger, shame/guilt, all the feels. Just keep on moving relentlessly, bashing the pavement to numb out all the shit feelings and the pain. Because we aren't worthy or deserving of our feelings... fuck no, cant accept that we are even allowed to feel.
Spices - easiest way to make bland kind of flavourful without adding nutrients, calories and any of the other nastiness.
Rituals
must sit in same place
must have same bowl/utensils
must have completed 10k steps prior to bite
must be alone
hide...
Delays, perceived busy-ness at meal times - Meal times are like someone who is afraid of heights about to jump out of a plane on a skydive. Avoid at all costs... mindless other chores instead of eating to quieten the voice screaming at you in your head.
Secrecy - Like other eating disorders, anorexia is an isolating condition. It alters one's mood, commonly increasing feelings of depression and anxiety. It often creates an unwillingness to change. Someone who is historically outgoing may become reserved – frequently canceling plans or avoiding social situations revolving around food should cause concern for any loved one.
Bathroom trips - regular and timely around meal times or throughout day. Reasonings will blow your mind... too morbid to discuss. Socially taboo.
Supplementation - ok gets us functioning semi-normally. But its just a bandaid to cover up the fact that we aren't taking the nutrients in their real food form.
Feigned allergies and Food intolerances - no gluten, no lactose, cant have galactans, amines or salicylates. Chocolate and hard cheeses give me migraines, Meat is too taxing on my GI tract, and I have a family history of Bowel cancer (true story - but shouldn't cover up my avoidance)
AVOIDANCE of emotions... as mentioned earlier. Avoid - want numb. Feel empty because we deserve empty. We are shells of shit... hollow lifeless air-sucking zombies. And so the cycle of deprivation continues.
Feigned vegetarianism & veganism - as above. Morally ok I do have reasons, but also it is another way for me to legitimize food avoidance. In a study by Anna M Bardone-Cone 'individuals with an eating disorder history were significantly more likely to ever have been vegetarian (52% vs. 12%), to be currently vegetarian (24% vs. 6%), and to be primarily motivated by weight-related reasons (42% vs. 0%)'. True story...
More calories in meat btw...
Insomnia - this can co-morbidly occur with Depression and Anxiety, as well as PTSD and ED. Shabamalam.... the perfect storm is here.
A study by Kelly C. Allison - Insomnia is related to an increased risk of eating disorders, while eating disorders are related to more disrupted sleep. Approximately half of female patients with AN or BN were currently experiencing sleep problems, including about 33% having trouble falling asleep and about 18% waking up throughout the night. We don't get no sleep....
Cold sensitivity - obviously because of poor insulation when sufferers are underweight with AN, there is cold intolerance. Some individuals may even grow fine downy 'lanugo'. There is also poor circulation to the feet and hands which can cause a painful condition called Raynaud's syndrome. Without adequate nutrition there is no metabolic fire, so we become intolerable perpetual reptiles
Body checking. Right, so this can also occur in Body Dysmorphic Disorder (BDD) however, it is prevalent in individuals with AN as well. Body checking is the habit of seeking information about your body's weight, shape, size, or appearance. It can range from completely avoiding looking at your body, to casual checking as part of your preparations for the day, to compulsive and anxious check-and-check-again behavior loops. For me its pinching myself in specific places, counting bones and assessing where new veins have become present.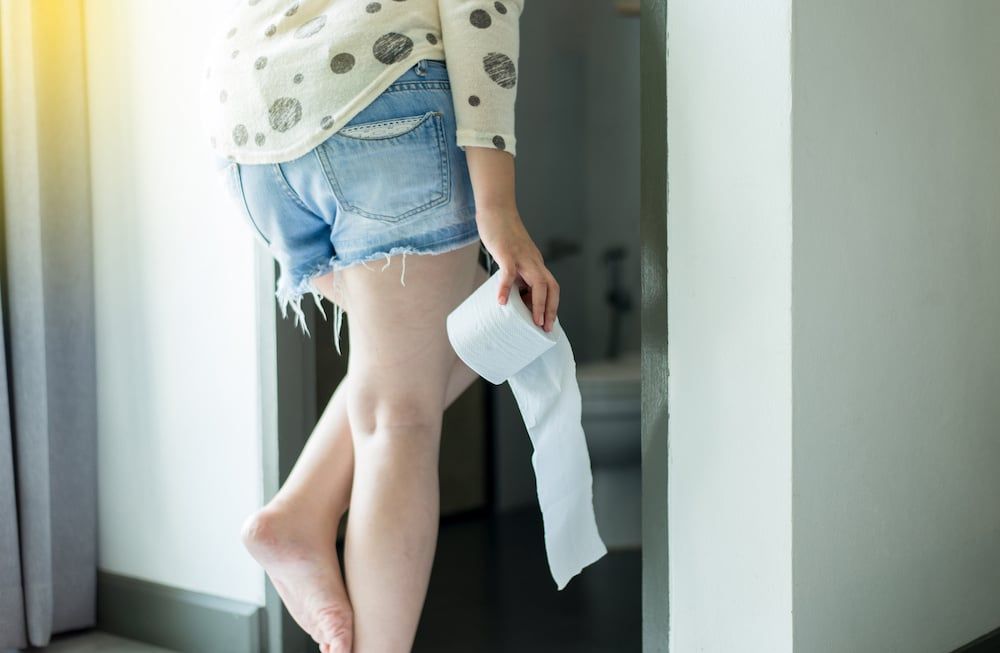 National services
The Butterfly Foundation
Butterfly's National Support Line, 1800 ED HOPE, provides confidential support for:
people with eating disorders
people with body image issues
family members
friends
anyone with a question about eating disorders or negative body image.
The Butterfly Foundation's counsellors are professionally trained, compassionate and experienced in discussing eating disorders. Butterfly provides personalised coping strategies and support, and information to help increase your understanding of your, or your loved one's, illness. They also offer guidance on treatment options and connections with other services and specialists.
Website: thebutterflyfoundation.org.au
Support services (available Monday–Friday):
Telephone: 1800 33 4673 (8 am – 9 pm)
Text-based chat via the website (8 am – 9 pm) or
Email: support@thebutterflyfoundation.org.au at any time.
National Eating Disorder Collaboration
The National Eating Disorder Collaboration is a great resource for up-to-date information and research on eating disorders. It also provides a list of state-by-state treatment services for inpatient, outpatient and community support programs in their 'Services and Support Organisations' section.
Website: www.nedc.com.au
Health at Every Size Australia
The Health at Every Size Australia directory provides listings of health practitioners around Australia who offer services consistent to the Health at Every Size principles. It lists a range of services, including psychologists, nutritionists and GPs.
Website: www.haesaustralia.org.au/find-a-provider
Victoria
Eating Disorders Victoria
Eating Disorders Victoria is a state-based source of support, information, community education and advocacy in Victoria for people with eating disorders and their families.
Website: www.eatingdisorders.org.au
Support services (available Monday–Friday, 9.30 am – 5 pm):
Telephone: 1300 550 236
Email: help@eatingdisorders.org.au
New South Wales
The Butterfly Foundation
As well as their free-to-call national Support Line, 1800 ED HOPE, The Butterfly Foundation also provides eating disorder recovery support groups, carer support groups and face-to-face low-cost counselling at Butterfly House in Crows Nest, Sydney.
Website: www.thebutterflyfoundation.org.au
Address: 103 Alexander Street, Crows Nest NSW 2065
Support services available Monday–Friday, 8 am – 9 pm AEST
Telephone: 1800 33 4673
Email: support@thebutterflyfoundation.org.au
Queensland
Eating Disorders Queensland
Eating Disorders Queensland is a statewide, community-based not-for-profit organisation. They promote positive body image and prevention of eating issues. Supportive therapeutic options for individuals living with eating issues and their families and friends are also offered.
Website: www.eatingdisordersqueensland.org.au
Address: 89 Sherwood Rd, Toowong, QLD 4066
Telephone: (07) 3844 6055
Email: You can get in contact through their online form here.
South Australia
Eating Disorders Association South Australia (EDASA)
EDASA provides information, workshops for community professionals, and support groups for people experiencing an eating disorder and for their carers in South Australia.
Address: Unley Annexe, PO Box 556, Unley SA 5061
Website: www.edasa.org.au
Telephone: (08) 8212 3988
Email: contact@edasa.org.au
Centacare Catholic Family Services Adelaide
Through its PACE service, Centacare supports individuals living with panic, anxiety, obsessive compulsive and eating disorders, and those that support them.
Website: www.centacare.org.au
Address: 45 Wakefield Street, Adelaide SA 5000
Telephone: (08) 8215 6700
Email: enquiries@centacare.org.au
Western Australia
Women's Health Works
Women's Health Works provides women with a range of education, information and support for eating disorders, including self-help groups for people experiencing an eating disorder.
Website: whfs.org.au
Address:
Joondalup: Suite 6, Joondalup Lotteries House, 70 Davidson Terrace, Joondalup WA 6919
Northbridge: 227 Newcastle Street Northbridge WA 6006
Telephone: (08) 6330 5400
Email: info@whfs.org.au
Tasmania
The Butterfly Foundation
The Butterfly Foundation provides face-to-face support programs as well as support groups for people experiencing body image issues as well as their carers and friends in Hobart, Tasmania.
Website: www.thebutterflyfoundation.org.au
Telephone: 1800 33 4673
Email: support@thebutterflyfoundation.org.au