Couldn't think of a better title - Malaysia, Truly Asia
KL is super swell...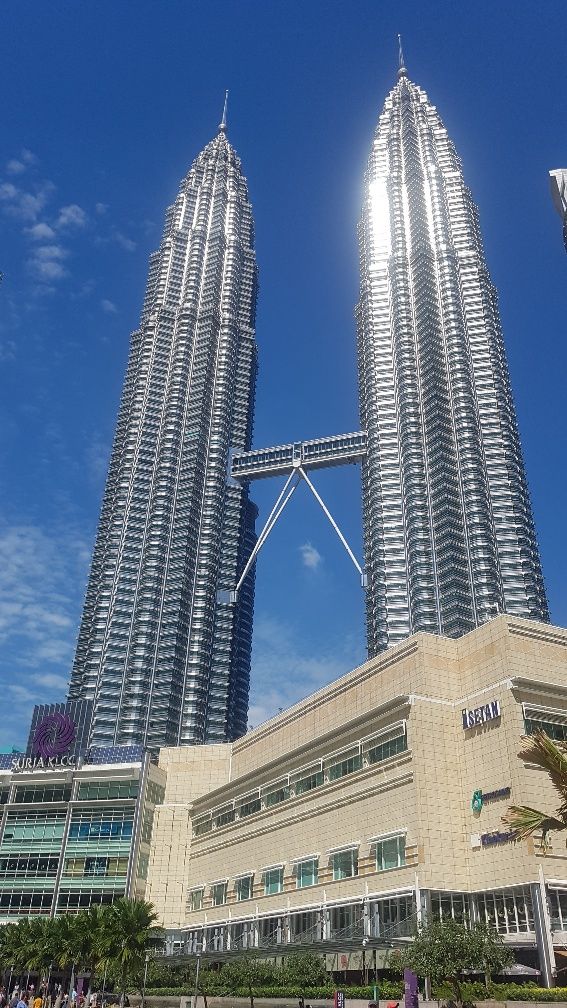 Almost a year later...

On the 18th December 2019-  oblivious to it being the last international trip I'd take for over a year due to coronavirus - I set off with my ex partner from Perth en route to Kuala Lumpur in Malaysia.

KLIA2 terminal was rather dirty and I was taken aback by the Singapore vibes, but also the squalor of Bangkok, with the additional greenery of Phuket.
There was a super long walk to gate, and the baggage collection, and the taxi rank.. and they were all a little disheveled. Apparently the newer airport is swanky and much nicer.
Word of warning - Air Asia will only serve you food on flight if you pre-pay and pre-order. So if you are prone to hangryness, make sure to pre-order. Finger print scanners were present at customs, which was an interesting experience.
Now I think I'd had one before but I decided it was a good idea to get a Matcha kitkat. Which was yummy at 10pm at night.... I believe Japan is renowned for the flavoured kitkats though.

The city vibe of Kuala Lumpur is similar to or a mix between Singapore and Bangkok, with the greenery and humidity of Phuket. However not the sauna bath of Singas.  We stayed at Doubletree Hilton - got cookies on check in. Apparently this is a signature trademark of DoubleTree - very nice high five! https://www.hiltonhotels.com/id_ID/malaysia/doubletree-by-hilton-hotel-kuala-lumpur/ check it out for yourself.
We were able to get a discount as my ex partner was a member of the Hilton Honours club. Our suite room came with breakfast included every morning and access to the executive suite.

19th December - As we had landed so late on the night before, we got moving late and tried to visit Petronas towers - Kuala Lumpur's iconic building and feature of the cityscape. Ensure that you book and go at an adequate time so you aren't disappointed by the turn away as we were when it was fully booked and we were asked to book online in advance for a later session either that day or another day.
We found Delirium Brewpub close by - and I had a cherry red sour [Sours are still such a rage]. My brother legitimately raves about this place and it brews some of his favorite beers (or quote unquote - 'favourite', I believe he is impartial to Belgian Wit's). So on activity recommendations no wonder it came highly regarded on his list of priorities when visiting Kuala Lumpur. Definitely worth it though!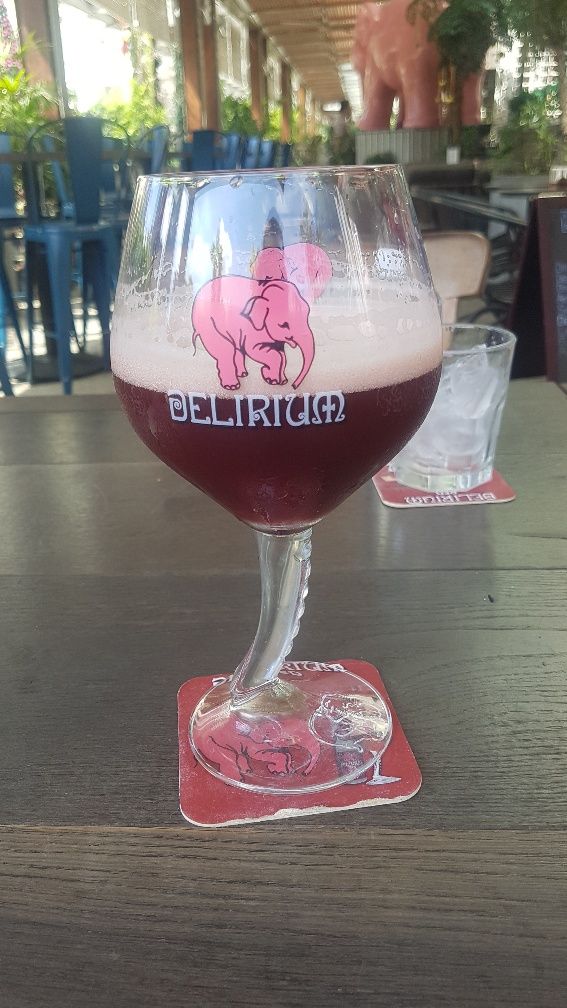 After lunch and beers we set off for KL bird park, another recommendation by my brother, Robert. However I love birbs, so definitely wasn't going to miss it for the world.  Set in lush tropical rainforest, only 10minutes from the city centre there is the KL Bird Park which contains over 200 species of our feathered friends. Sprawling approximately 20.9 acres of verdant valley terrain, the park is divided into 4 zones; Zone 1 and 2 make up the free-flight zone; Zone 3 is the Hornbill Park and Zone 4 is where the birds are placed in separate cages and mini aviaries. One of KL Bird Park's most extraordinary feature is that in Zone 1, 2 and 3, birds are let free in the aviary which closely resembles their natural habitat. With this free-flight concept, birds are able to breed naturally in this unique environment. There were beautiful scarlet ibis, and peacocks everywhere like Aveley, even a stunning pure white albino peacock. I had a yummy first coconut - baby coconuts are my beverage of choice on most of my South-East Asian travels.

Went to gravy baby  on Jalan P. Ramlee for lunch, there was a great atmosphere and very friendly staff. This restaurant is part of a chain in Malaysia, so you will see them dotted all around the city of Kuala Lumpur. Ensure you give tips, its not like Straya...

Whilst we were in the area, we thought it best to pop into the Butterfly park - the largest butterfly garden in the world spanning over 80,000 square feet of luscious landscaped garden with more than 5,000 live butterflies, exotic plants, butterfly-host plants and ferns. Other attractions at the park, are huge Japanese koi fish, fresh water turtles, live insects and a museum with a large collection of butterflies and insects from around the world. I know bugs in general, weird most people out. But I find a beauty in taxidermy beetles, moths and dragonflies, dunno why...

The Perdana Botanical Garden was close by as well, so we dropped in. It was formerly known as Taman Tasik Perdana or Lake Gardens, and it is situated in the Heritage Park of Kuala Lumpur. It has always been a part of the green lung of the city and has a history of over a decade. Originally created as inclusion in a recreational park but planted with collections of tropical plants, the garden have been rehabilitated and turned into a Botanical Garden. The garden have not only botanical collections but also house features that give the visitors the ambiance of being in a tropical rainforest, despite being in the middle of a bustling metropolis.

Out the front there was a Memorial  sculpture garden, with a beautiful monument and view out towards the city. Was beautiful to stand and watch a thunder and lightning show roll in over the humid steamy sauna cityscape.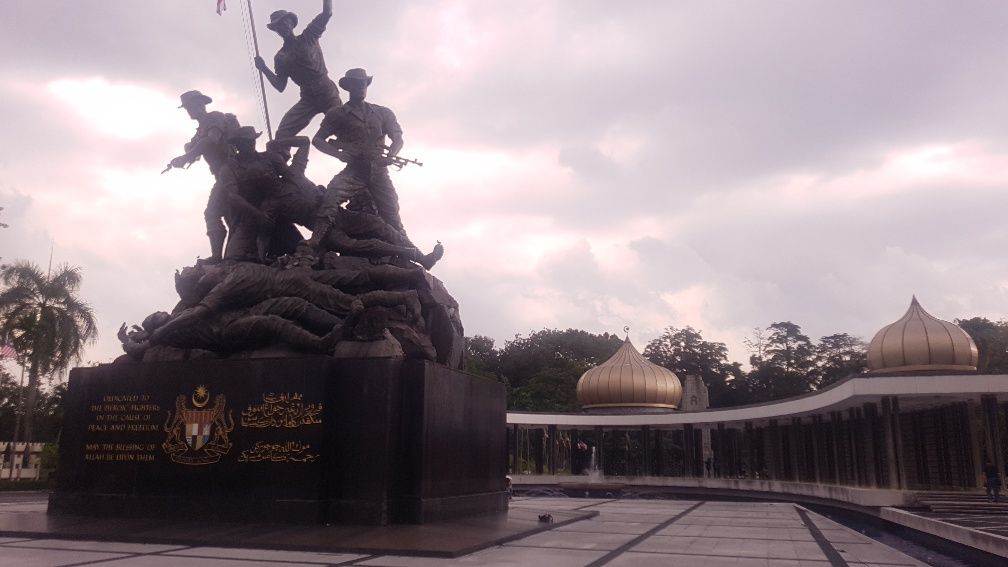 We had dinner at Makan kitchen, which was a restaurant at the DoubleTree Hilton where we were staying. At Makan kitchen you could order from the menu or self-serve from the buffet. The dishes were both Western cuisine and authentic Malaysian dining. Like a lot of Asian cuisine restaurants the kitchen was open and live and interactive, showcasing the journey from the raw ingredients to the pan and plate.

After dinner, we headed back to Petronas Towers for a night visit and tour - you can't go to Kuala Lumpur without going up the Petronas Towers. We just booked online (after our earlier drama) and would recommend everyone to do this in advance as the tours get booked up very quickly (why we got the 8.30pm allotment). The tour group size was good and it's a very interesting place to visit. There were fantastic views across the city from the Skybridge and then the higher floors. It's a fully functioning office building so can only go in certain parts. Really interesting to learn about the building of the towers and see photos. Views out over the city and night-lights were beautiful, apparently during the day you can see out as far as Batu Caves. The only negative was that I felt that the tours could have had a bit longer at each point as the allotted time seemed to go quickly for the value we paid for the tour experience.  
On the 20th December we decided it was the historic section and market morning.
We grabbed a Grab ( yep... Malaysia is another country that uses Grab as opposed to DiDi or Uber) and headed en route to Petaling street and the Central Markets. Petaling Street is the Chinatown of Kuala Lumpur. Haggling is a common sight here and the place is usually crowded with locals as well as tourists, it is fun to people watch here.  The area has dozens of restaurants and food stalls, serving local favourites such as Hokkien Mee, Ikan Bakar (barbecued fish), Asam laksa and curry noodles.  The traders are mainly Chinese but there are also Indian, Malay, and Bangladeshi traders - Malaysia is almost as multi-cultural as Australia. This area is also known for street prostitution and is considered one of the Red Light districts of Kuala Lumpur (along with Bukit Bintang and Jalan Alor). The Malaysia Heritage Walk, called Kasturi Walk by locals, is a covered open-air flea market along Jalan Kasturi, a lane running alongside the Central Market. It was established in early 2011, similar to Petaling Street you'll can find vendors selling local snacks, fruits and fake label goods (think, T-shirts, thongs [I'm Australian], watches) set up side-by-side.  Food stalls sell everything from Malay kuih and Chinese dim sum to Indian rojak and other local snacks - all SE Asian countries love fruit juice and meat on a stick snacks.
The Central Market began as a wet market (ban them all after 2020) in 1888, built by Yap Ah Loy, the city's Chinese Kapitan. It served as a prominent landmark for both colonial and modern-day Kuala Lumpur. When the old wet market as operational was relocated in the 1980s, the Malaysian Heritage Society successfully petitioned against the demolition of the building to retain it as a monument. Now, Central Market Kuala Lumpur is an iconic attraction and a delightful destination for tourists, shoppers and art lovers. The Market itself and Bazaar had a huge variety of intricate Bongs and drug paraphernalia, bamboo stick desserts and classic South-East Asian Ice cream rolls (seen in Cambodia, Malaysia, Thailand, Singapore...…. so on so forth)
There were random Swings in grey concrete parks without greenery, and tattoo parlors everywhere. In every back alley and crevice... hmm... nothing suspect at all.
At the freeway end of Petaling Street there was a Monument and a beautiful fountain - worth the trek through the dingy dive areas to view it.
After some geezing, we headed to the museum/history/library/head of state building precinct (most cities have them). The Central square in Kuala Lumpur is called Merdeka Square. It is situated in front of the Sultan Abdul Samad Building. Literally meaning Independence Square in Malay, it was formerly known as the Selangor Club Padang or simply the 'Padang'  (meaning "field") and was used as the cricket field of the Selangor Club. The Malaysian flag was hoisted for the first time at midnight (time: 12:00 AM) on 31 August 1957, to commemorate the countries Independence.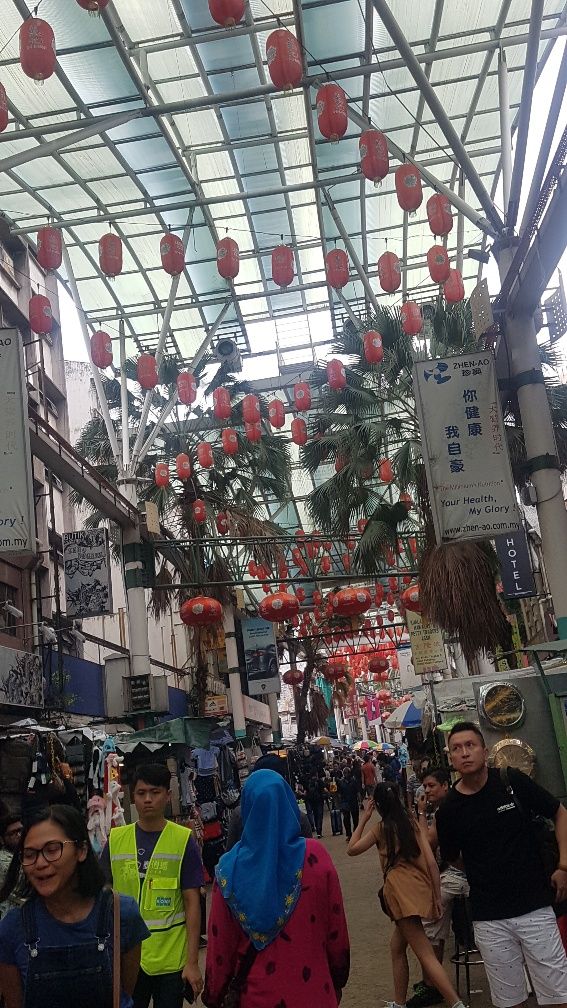 We headed back to Delirium for lunch, classic creatures of comfort and familiarity.
After lunch we headed towards Kuala Lumpur City Centre (KLCC) and Suria.
KLCC is a multipurpose development area in Kuala Lumpur, Malaysia. Designed to be a city within a city, the 100-acre site hosts the tallest twin buildings in the world, a shopping mall, office buildings and several hotels.
The KL tower - Menara Kuala Lumpur is situated here, and acts as a communications tower. Its construction was completed on 1st March 1995 and its antennae point reaches a total height of 421m, making it the 7th tallest freestanding tower in the world. There is a disc shaped pod at the top which is at 335m in height, which contains a revolving restaurant with panoramic views of the city. Similar to Perth's Central Park tower 'Step Up for MSWA' races are held at KL tower annually. Despite being shorter than the Petronas Towers, the KL Tower is the highest viewpoint in Kuala Lumpur that is accessible to the public.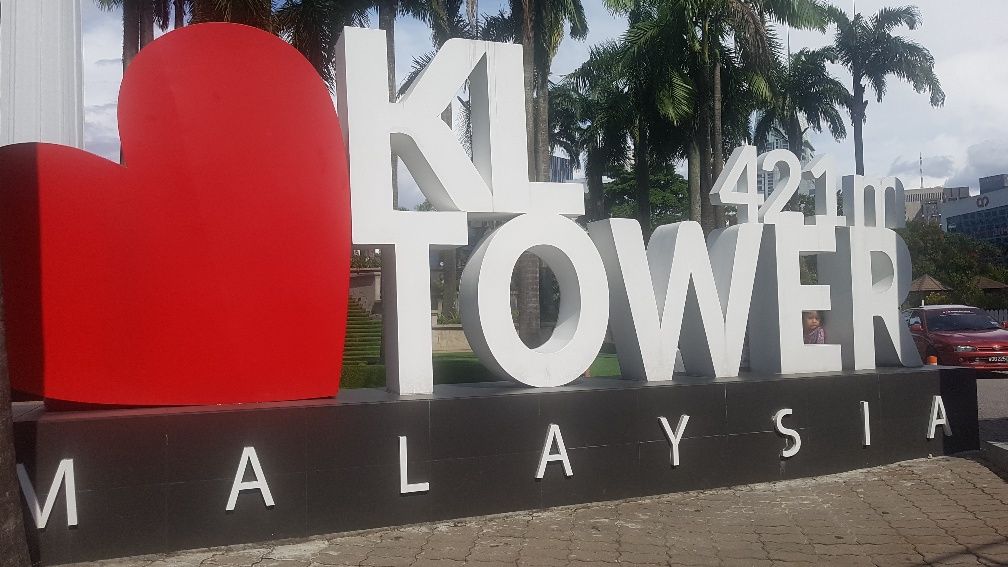 The grounds at the base of KL Tower are also home to a few other attractions, including the KL Eco Park. There is a small animal reserve (tortoises and guinea pigs in the one enclosure - which I found to be an odd mash up), and a car racing museum. The nature reserve has multiple suspension bridges and it littered with wild macaque monkeys. I got a little bit too close to the alpha male, but escaped a bite and rabies... thank god! Do have video footage to prove the monkey clans charge of defense haha.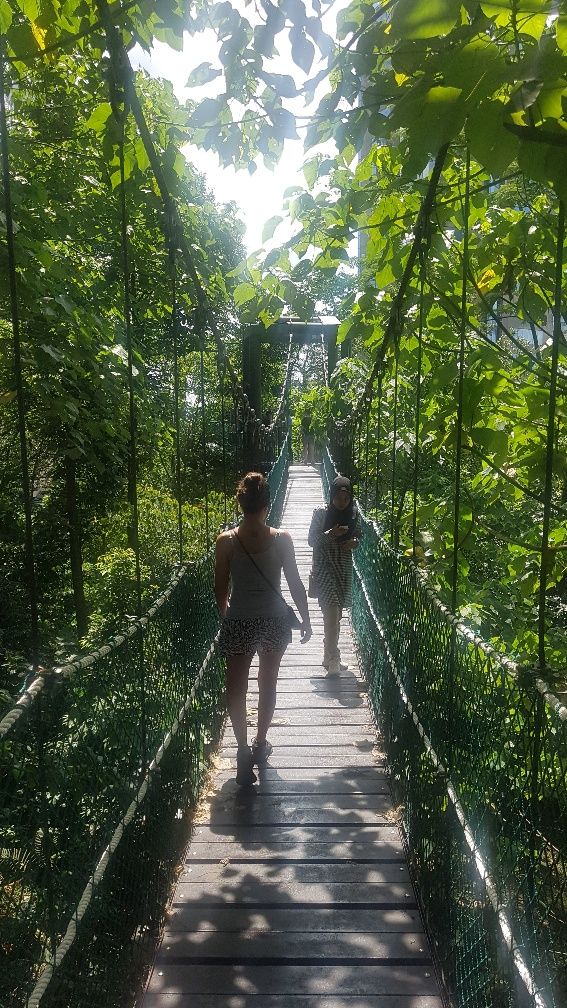 Now seriously... the KL Forest Eco Park, formerly known as the Bukit Nanas Forest Reserve, is one of the oldest permanent forest reserves in Malaysia. This forest reserve covers an area of approximately 11, 0000m2  and was founded in 1906, making it the only remaining tropical rainforest in the middle of Kuala Lumpur city center. Visitors can find a variety of trees, herbs, bamboo, and creepers, as well as well-maintained walking trails ranging between 300 and 500m in length. All trails in KL Forest Eco Park are fairly suitable for beginners and children, plus there are also several facilities within the area, including a playground, campsite, and a wooden gazebo overlooking the Menara KL Tower. "Good Photo Spot"
A must-visit at the KL Eco Park is the Canopy Walk, which is a wood-and-steel aerial bridge that's about 200m in height. The bridge towers above the forest reserve, offer views of the KL Tower, and the KL city skyline. The KL Forest Eco Park is open daily and free to enter. "Good Photo Spot"

If you've been to KL Tower and KL Eco Park - you'll understand my shitty "Good Photo Spot" humour… sorry not sorry...
That same afternoon, I bore witness and got caught out in a sauna town torrential downpour. My cousin who lives in Singapore (a stone throw away) had warned me of these, particularly during the wet season. Its hard to think of an equatorial country to have seasons, but it is the 'wettest' months in November/December. I made it to the fancy shopping centre, with a fancy Crystal Fountain. Which was the symbology for YSL or Louis Vuitton or Prada or one of those bullshit brands.

In the evening we thought we would try the Traders - Sky bar and had googled a few cocktail rooftop bars to try. Sky Bar is a glamorous cocktail lounge set on the 33rd floor of Traders Hotel KL. A local institution, this rooftop nightclub was quite possibly the coolest venue on KL's nightlife scene – the place to see and be seen at. It is recommended not only for its good location and giddying views over the city and light show from the pool at KLCC in front of the Petronas Towers (L), but also its excellent drinks. Sexy as, the centerpiece at Sky Bar is a pool that is bordered by 'cabanas' on one side, and a bar area with sofas and woven rattan high tables and bar stools on the other. And the cocktail drink deals, man... felt like a high-roller that's for sure. Yummm...
After the wonderous experience at Traders, we tried Marquis rooftop bar at G Tower. You pay an entrance fee, and select a drink (mainly only red bull plus ... something?) and get hovelled out onto this open air deck. The other group there had had a fair few to drink and were quite caucus. Drinks were overpriced, and it was not glamourous.
Glad we experience the extremes haha.
*[Never got there but apparently there is a Heli Pad, converted to a Sky Bar nightly in Kuala Lumpur - cool AF]
On the morning of the 21st December we awoke to  a beautiful view of hills, with clouds nestled amongst them. New Zealand eat your heart out. Before booking a Grab to Batu Caves. Was only maybe $15AUD.... such a useful and effective way to get around. Ensure you Grab the 'Grab' app prior to travelling to many of the SE Asian countries.
Batu Caves  is a limestone hill that has a series of caves and cave temples in Selangor, Malaysia. It takes its name from the Malay word batu, meaning 'rock'. The hill was originally known as Kapal Tanggang from the legend of Si Tanggang. The town nearby is named after the Batu Caves limestone formation. The cave here is one of the most popular Hindu shrines outside India, and is dedicated to Lord Murugan. It is the focal point of the Tamil festival in Malaysia. Batu Caves in short is also referred to as the 10th Caves or Hill for Lord Muruga, as there are six more important holy shrines for him in India and an additional four in Malaysia. Ensure you cover your shoulders and knees - men and women. Hagglers and barterers will be waiting with shawl in hand for your $$$.... closed shoes are a must too, as the staircase up is steep as and you will be surrounded by a crowd of others, regardless of the time you go. BTW, we went at 8 - 9am and it was already packed out.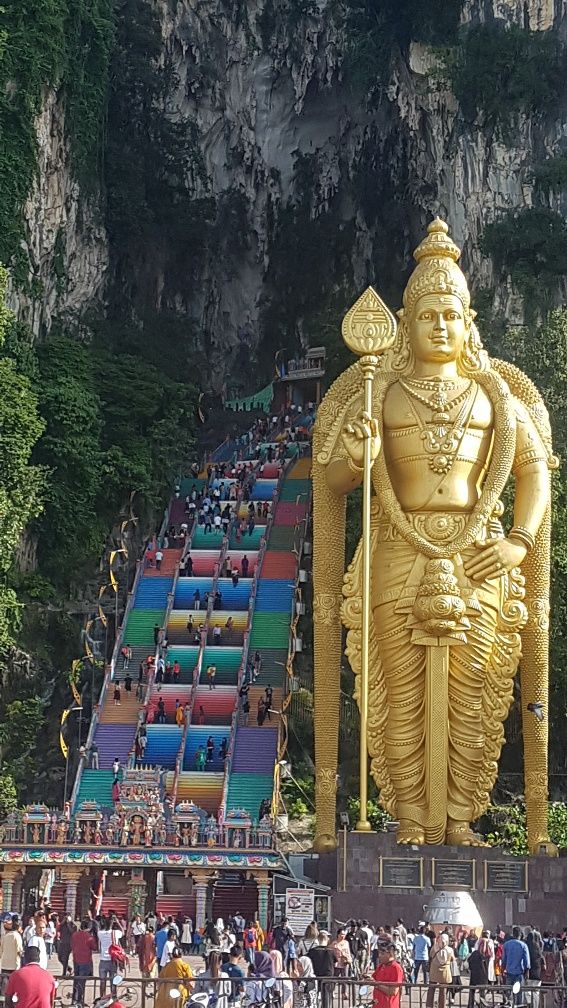 From Batu Caves, we headed into the area of Bukit Bintang; stylized as Bintang Walk or Starhill (the latter being a translation of the Malay name) is the shopping and entertainment district of Kuala Lumpur, Malaysia. It encompasses Jalan Bukit Bintang and its immediate surrounding areas. The area has long been Kuala Lumpur's most prominent retail belt that is home to many landmark shopping centers, al-fresco cafés, bars, night markets, food street as well as hawker-type eateries. There were some that caught my eyes - a Melbourne Coffee bar [yes us Melbournians do it better], Roaster Melbourne [once more...], Tinder speed dating bar, Friends-styled Perk Café [rather than Park Café] and a hugeeeeee Cheeky Nando's - the largest and cheekiest Nando's that I have ever seen. Double story and packed. You can get around under cover, and out of the torrential downpours by utilizing Sky Bridges, which link all the major attractions within Kuala Lumpur.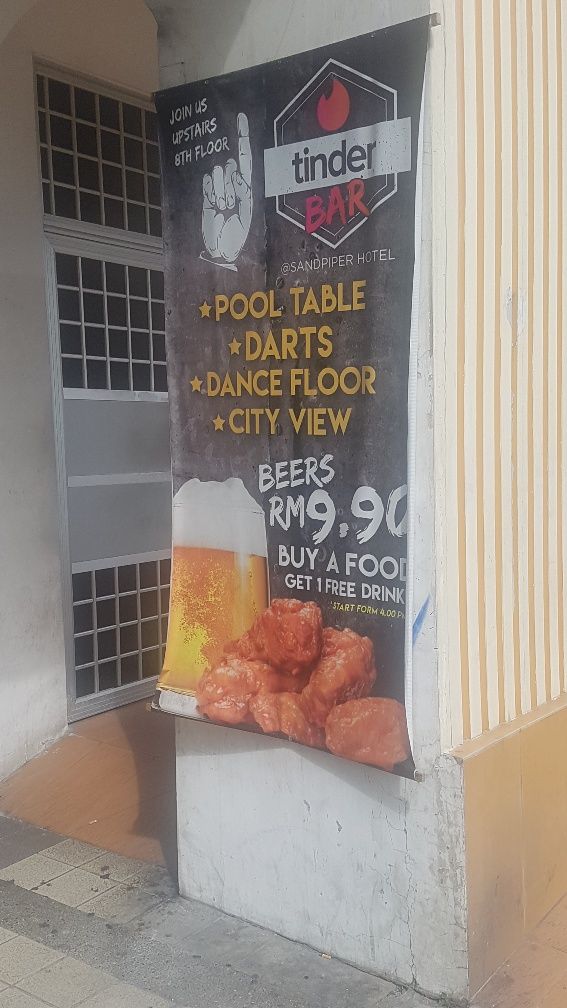 I headed back and joined my partner at DoubleTree Hilton for Cocktails at the Executive suite of the hotel. We were entitled to this nightly, and often went up for small bites and whatever free cocktail of the day was. Post cocktails [drinking in SE Asia is a must] we went back to Bukit Bintang. Headed to the largest Hawker Market in Kuala Lumpur in Jalan Alor - which is deemed the cultural heart of the city's local cuisine. Jalan Alor like most Hawkers market areas, is a long famous road split down the middle with stalls, and with both sides lined with plastic chairs and tables from restaurants with picture menus. Be prepared for every doorman waiter or waitress to try and lure you into their restobar.

The ambiance is the main draw card of these venues, with vendors furiously fanning grills of chicken and beef skewers, the metallic clang of frying woks and the air thick with charcoal smoke. The variety of food available at Jalan Alor is amazing with barbecued meats, noodles and desserts recognized as some of the best (and cheapest) in the city. Most of these dishes cannot be found in fashion-conscious restaurants making these hawkers a favourite on the city's foodie scene. We however ended up at a local restaurant called Iskhar... funny story about this one. Apparently an underground Islamic sect. And upon first glance we didn't realize, but on second glance we noticed the lady boy's dining here waiting for a pick-up. I grabbed a stinky Durian nice cream before we headed back to the hotel to retire for the eve.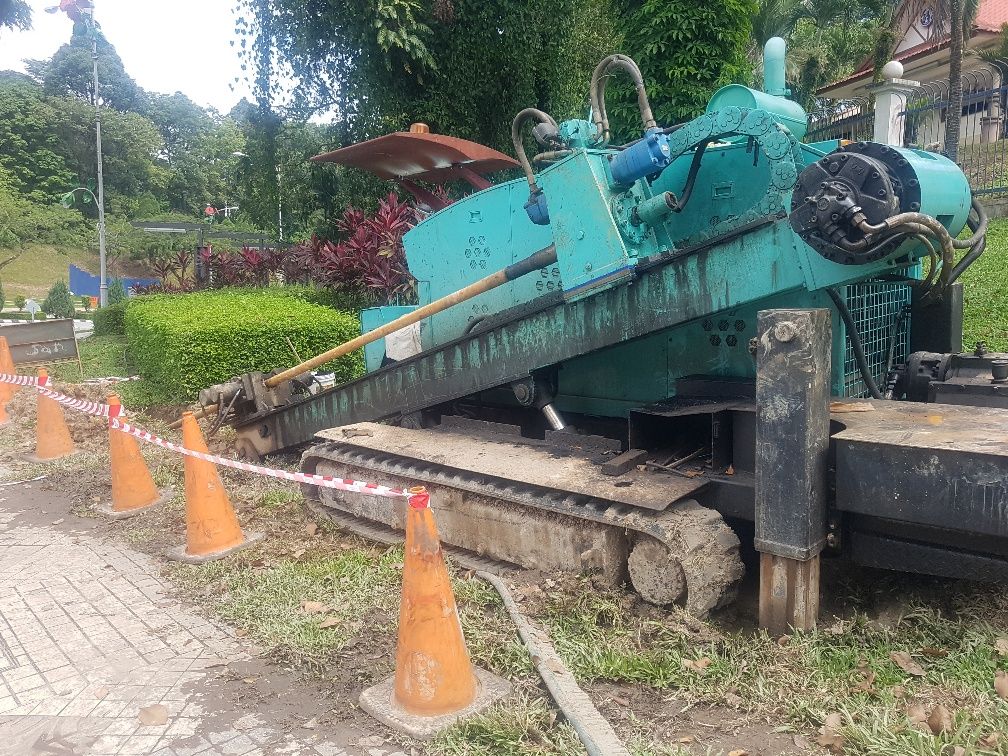 22nd December
My ex partner wanted this to be a nothing day, but I cant do 'nothing', so I went for an explore in the morning. I happened across the Petronasains Discovery center - but didn't pay to go in. Maybe worth it if you have young kids. I ventured back to the Botanical Gardens, and walked along the 'River of Life' walk. Happened across a micro boring drill rig - mining life cant escape me.
And had a Jerkface beer during my stroll - the can was a life, and I couldn't let the opportunity slide by.
Made it back to the hotel by lunchtime-ish and decided to grab a sunning and a swim in the pool. With poolside service, snacks and cocktails by Tosia. Add it to the tab please.... heh heh. Chilled for the arvo, before finding the stunning Mosaics restaurant at the base of the Petronas Towers for dinner. I had a traditional style Laksa which was exactly what I felt like. The Mosaic restaurant was a part of the Mandarin Oriental hotel, and served a banquet buffet. The array of self-serve sweets and food items was ridiculous. Macarons, petit fours and a chocolate fondue fountain... wowsers.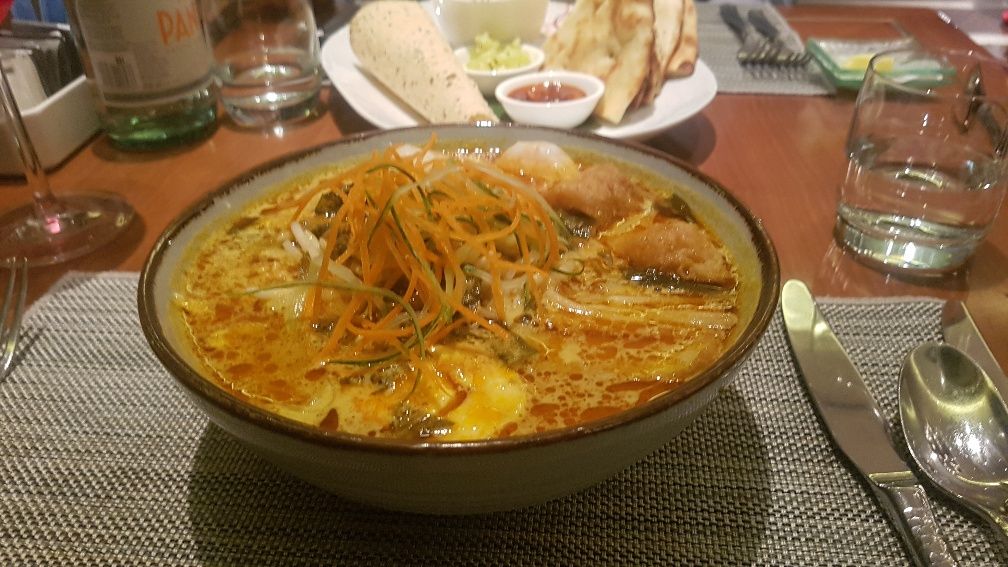 I had an amazing dragonfruit mocktail with dinner too, I am quite fond of this kind of ugly but delicious fruit (much healthier than the deliciously ugly Picnic chocolate bar). Watched the lightshow at the lakes at the base of the towers prior to heading back to pack our bags for the early morning departure ... nuts... travel always is never long enough for the soul.

Next time I head back to Malaysia, I would love to explore further afield
- Penang [beachside with a fantastic Lego museum?]
- Langkawi [party island]
- Johor [gateway to stunning Singapore]
- Sunway Lagoon [this old-school village in the hills]

Takeaways from the short stint in Kuala Lumpur
- don't get too close to the monkeys
- take an umbrella and be prepared for downpours
- you will be unlikely to have cloud-free skies, however this doesn't change the fact that it is a sticky sauna
- the greenery is again amazing
- don't forget to be culturally appropriate when going to sacred sites like Batu Caves
- Grab the 'Grab' app
- And like Thailand, the lady boys will surprise you when you least expect it