West Coast Walks: Without the travel distance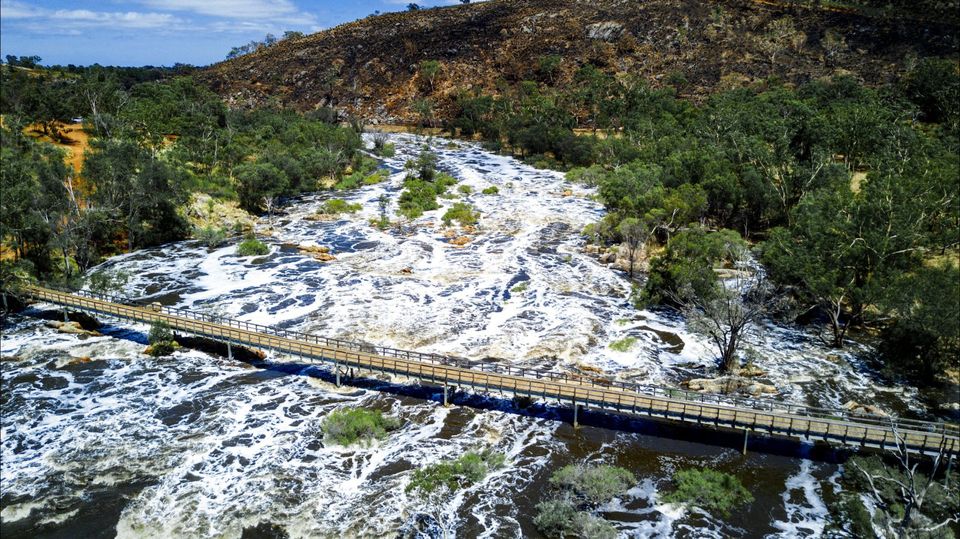 Since moving to Perth last September, I have been finding new and exciting places to go hiking, geocaching and trail walking. I am more than spoilt for opportunity within close proximity of this beautiful city. Which is a wonderful reprieve from the flatness and isolation of the Yilgarn and Goldfields near Kalgoorlie (where I previously lived) and the monotony of always going to Werribee Gorge or the You Yangs when I was growing up in Victoria.
Perth has the best of both worlds - with stunning white sandy beach coastlines, inner and outer city bushland, the Perth Hills and some pretty speccy weather. Its a wonderful area to explore by foot.
Here are a few of my favourite places to go hiking, that are only a stone throw away from the CBD:
Bells Rapids -
Is situated in Brigadoon, and is a great vantage point for watching the annual Avon Descent festival. There are some nice walking trails along the river and up in the hills, and even a nice little walk around a lookout point. Many of the pools beneath the rapids are good little swimming holes in summer, and you'll often see families here swimming and picnicking during the summer months. There's even a hidden swing near a waterfall if you can google the gps co-ordinates.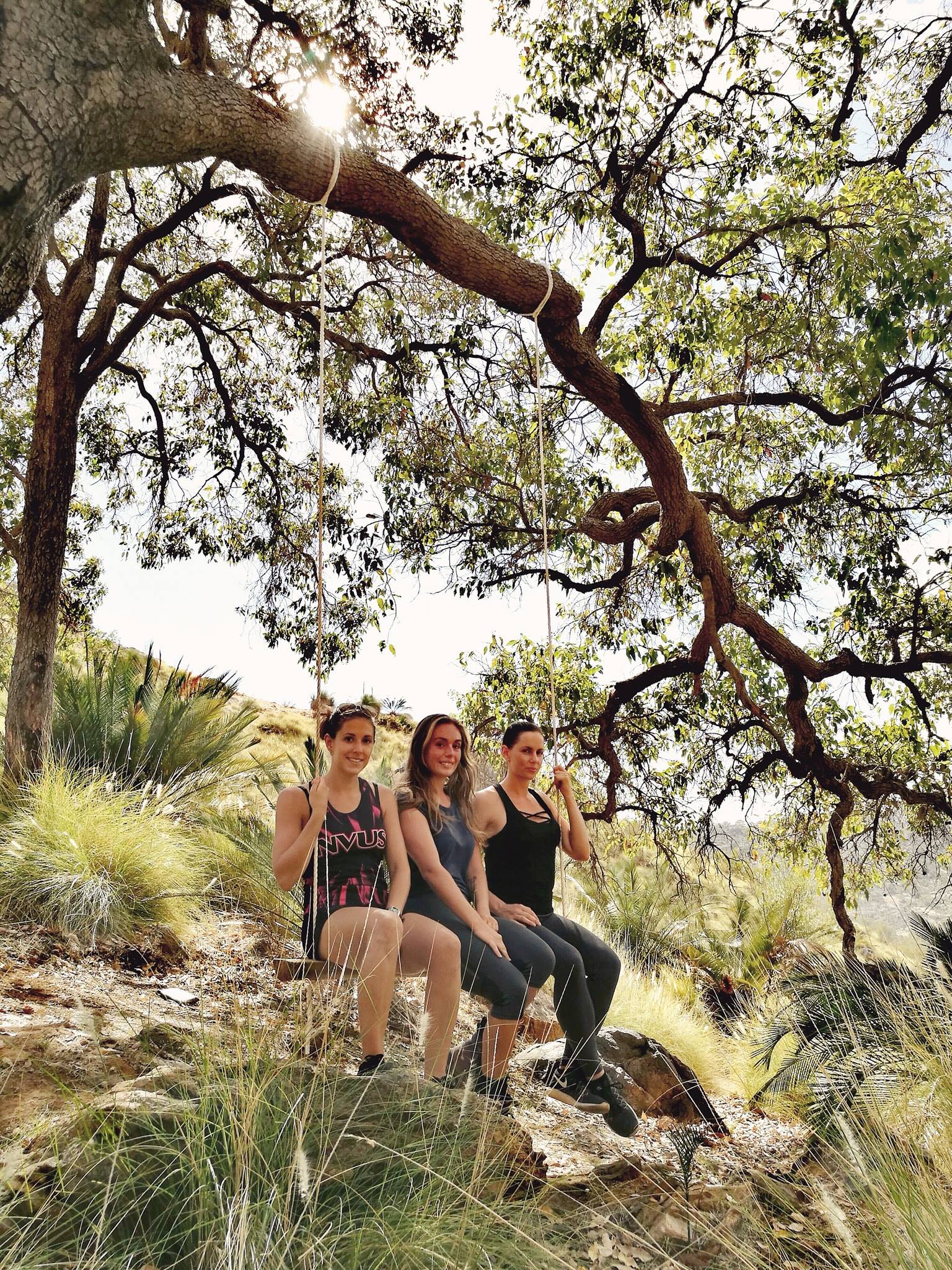 Law Walk, Kings Park -
This walk is a 2.5km loop through Kings Park, that strolls through sections of botanic gardens and gives a fantastic view out over the Swan River. Kings park is a lovely place for a stroll at most times of the year, and if you are adventurous enough you can continue onto Jacobs Ladder, a favourite place for the fitness fanatic.

Yanchep NP -
There are five main walking trails within the National Park here at Yanchep. A few of them are extended walks - with the Ghost House trail encompassing 12.4km of trail. You will see various flora and fauna, including the flowering Parrot Bush (if you go between July to August) and kangaroos and quendas. There is even a koala sanctuary which is free to stroll through - Koala's are not native to Western Australia. The 3-day Coastal Plain trail also walks through Yanchep, so if you are feeling up to it the 3 day trek can begin here in the National park.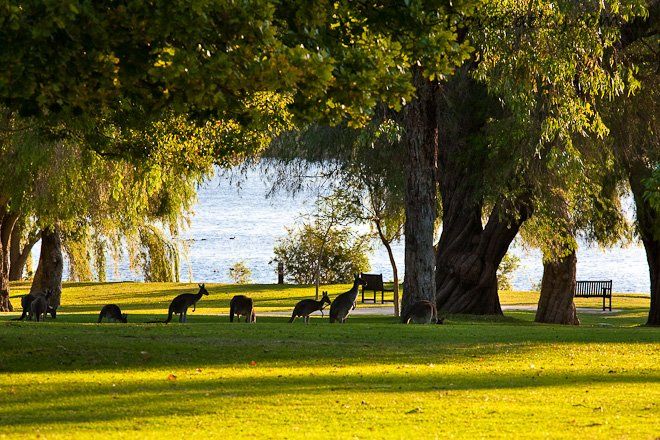 Walyunga NP -
Similar to the Bells Rapids park, Walyunga National Park is situated in the Avon Valley, and has the Swan River thrashing through it, creating rapids at times. There are multiple walking trails, most of which hug the shore of the river and are recluded by Jarrah and gumtrees. But two of the longer tracks are up in amongst the hills - including the Echidna Trail (11km) and the Kingfisher and Kangaroo trails. If you are lucky, there are often Grey Kangaroos, little Kingfishers, goats and variety of local birdlife nestled amongst the hills.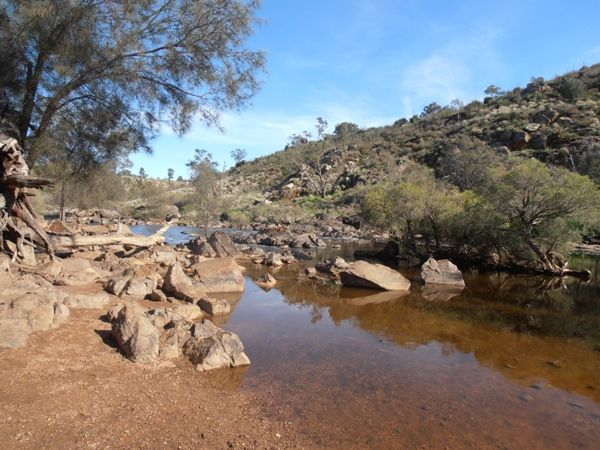 Mundaring Weir -
This place is spectacular and easily viewable as you fly into the city of Perth. It is the main water storage for Perth, as well as servicing the Goldfields Pipeline which ends up en-route to Kalgoorlie. The Munda Biddi, Bibbulman and Kep walking trails also use this parklands, and there is also the Pipeline Trail which is perfect for practicing 4WD. The Mundaring Hotel is the start point for many of the walks around this area.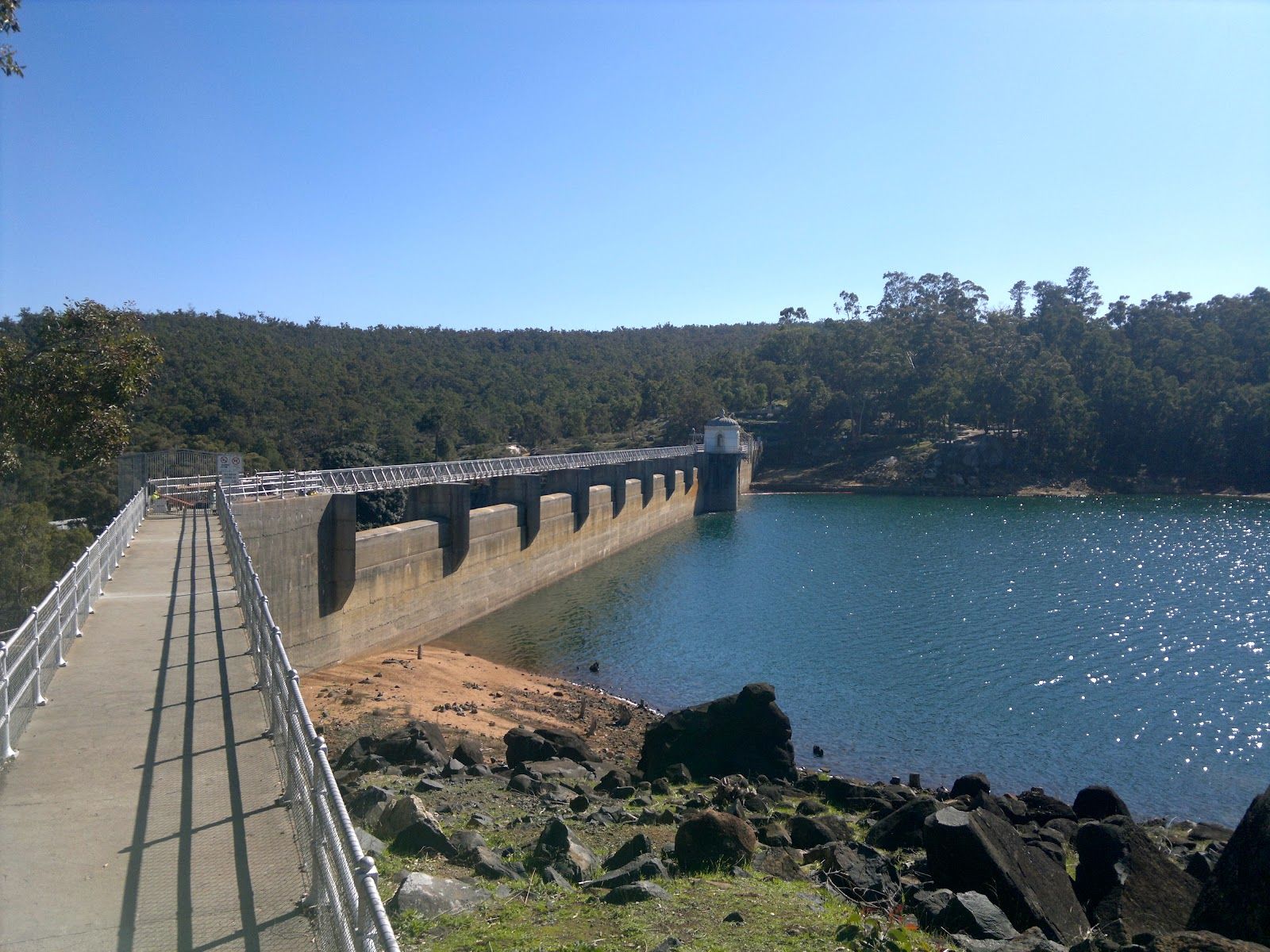 Whiteman Park -
Is home to a range of attractions, including a heritage motor museum, a gun club and the Caversham Wildlife Park. On top of these things, there are also three major walking trails that you can do whilst within the confines of the park - Werillyuip(Blue), Goo Loorto(Red) and Wununga(Yellow) trails. All of the tracks emcompass Bennett Brook, Horse Swamp and the Banksia Bushland of the park. And are complete with interpretive signs, and there are also countless amounts of geocaches to be found - a paradise really!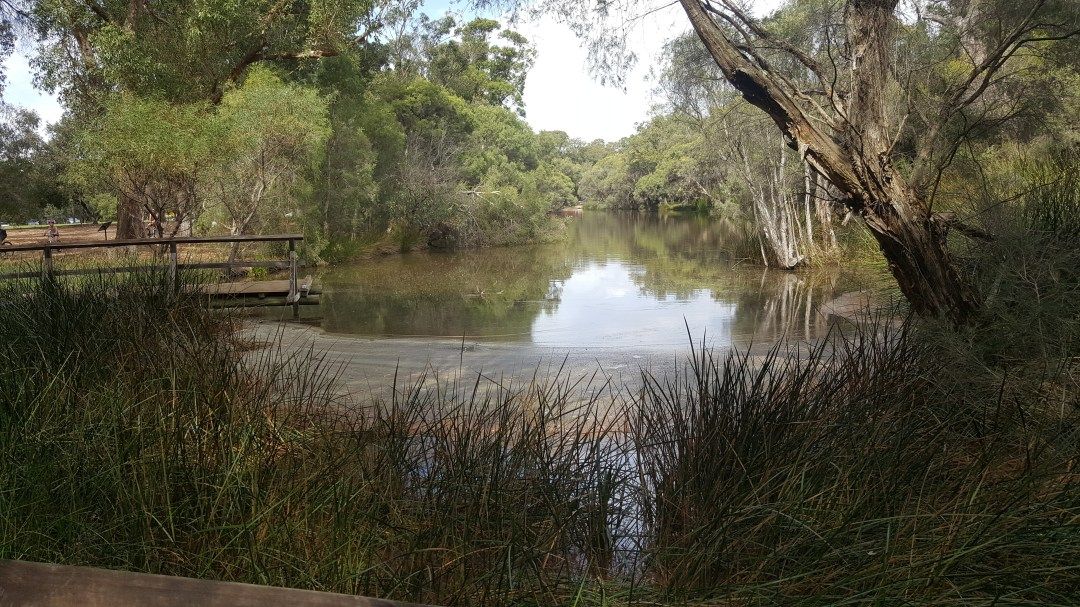 And a fair few still on my 'To-Do' list...
Serpentine NP
Lesmurdie Falls
Lake Goollelal Loop - Joondalup
Ellis Brook Valley
Beeliar Park
Gidgegannup - Noble Falls
Beelu NP
Stathams Quarry walk
Rottnest Island - Rotto Bidi
Kep, Munda Bidi, Bibbulmun