Down South - don't even call it 'Douth'

On Sunday the 10th December 2017 - my partner and I headed down to Margaret River for a short getaway. Margaret River is a wine-growing region in south-west Western Australia, 277km south of the state capital Perth.
We stopped in Dunsborough for lunch, at a local venue called the Pour House. With a great variety of local craft beers and local wines one could easily spend a lazy summers afternoon here. After lunch which consisted of some finely cut fritz, we headed out to Meelup Beach - on recommendation from a work colleague. Meelup Beach is stunning, with great facilities and loads of water sport things to hire - including the trend of the moment paddle boards. En route to Cape Naturaliste we also stopped at Point Piquet - a perfect vantage point for a panoramic photo of the Cape.
Cape Naturaliste Lighthouse is only 13 kilometres from the town of Dunsborough past Eagle Bay, the Cape Naturaliste Lighthouse and cottages reveal the fascinating maritime history of the Cape region. It's sister lighthouse is down near Augusta and is the aptly named Cape Leeuwin lighthouse. These two lighthouses are the start and end points for the 'Cape to Cape' walk and are the name sakes of the Leeuwin-Naturaliste National Park which runs the length of the south west coastline down near Margaret River. Visitors to the top balcony of the Cape Naturaliste Lighthouse are rewarded with breathtaking panoramic views of the Indian Ocean, and the beautiful Geographe Bay coastline.
Our accommodation for the two nights was at the quaint Sienna Lodge & Estate in Yallingup - we were gifted with a free bottle of estate wine with the accommodation. It was an easy-drinking dry Sauvignon Blanc - I usually don't like white wine, but quite enjoying this one! The lodge was surrounded by beautiful sunflowers, gardens, windmills and a Barnhouse. The Sienna Estate lodge offers semi self-contained, queen size, two singles and a single suites with private Bathroom facilities, air-conditioning, wi-fi, tv, safe, fridge, tea/coffee making facilities. Which are all the facilities one needs if staying in such a picturesque region, like Margaret River.
Sienna lodge is also surrounded by other world-class wineries, restaurants and stunning beaches. With approximately 100 wineries within a 2-20 minutes drive from the accommodation. Its neighbours include the great wineries: Barnyard1978(the local estate), Cape Naturaliste, Windance, Vasse Felix, Moss Wood, Pierro and Cullen.
We visited Clancy's Fish Pub near Dunsborough on Caves Road for dinner The fish pub is situated amongst bushland overlooking a lake and soaring gum and Karri trees. A menu of a large variety of delicious seafood is offered with a string of local beers and wines offered on tap or from the bottle. Ben ordered a steak whilst I picked the Barrimundi - which was superbly cooked.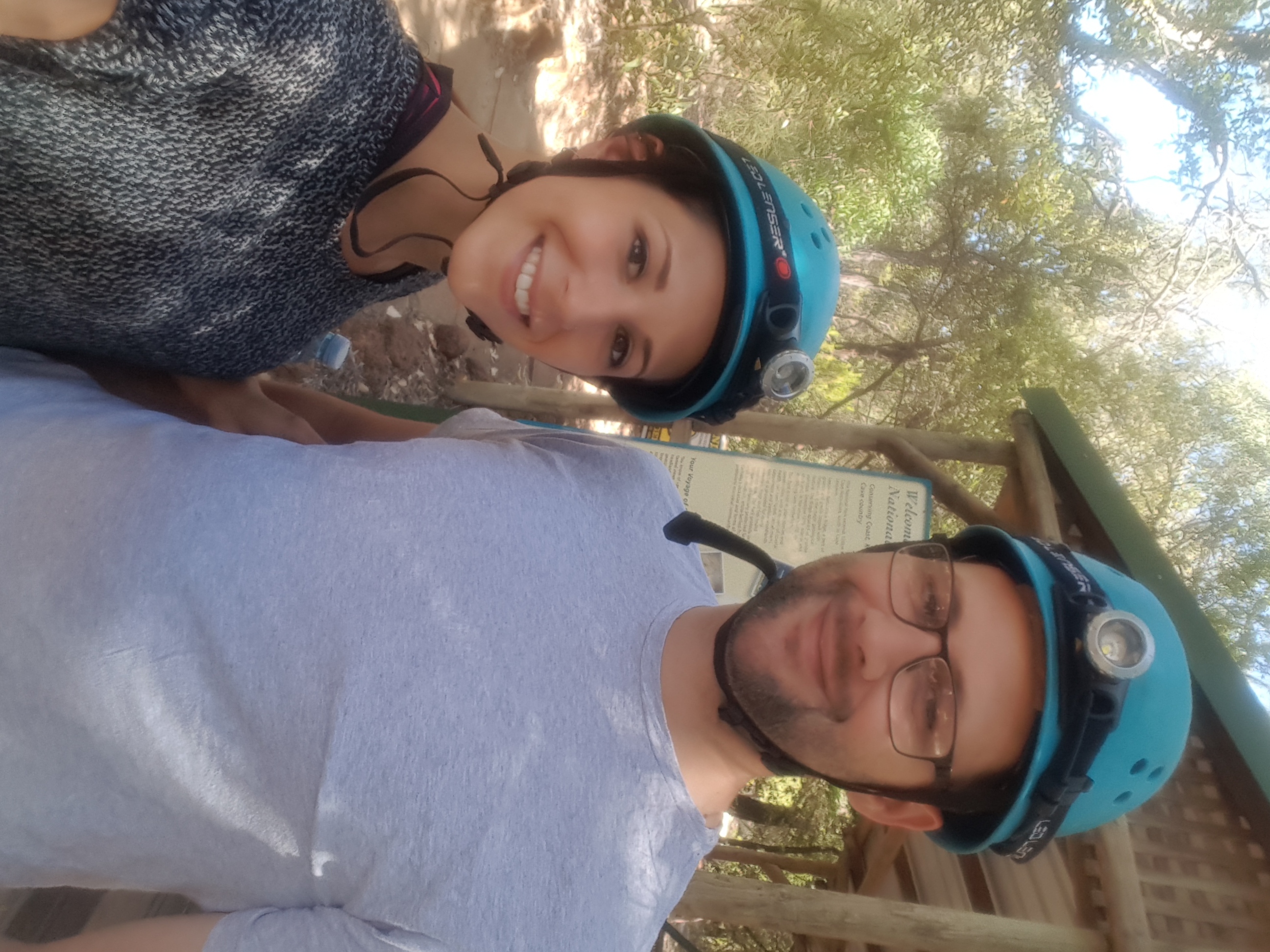 The next morning we stopped in at the local store at Yallingup for a quick coffee. Lots of local hipsters and surfers were chilling out. The store offered a great range of drinks, smoothies, local news and gifts, and a famous burger called the 'kitchen sink'. Surely it's more than the standard burger with the lot. We arrived at Ngigli Cave soon after - it was the main objective of our trip, as Ben had bought me a Red Balloon voucher for my birthday which I was super keen to use. We had booked onto the Ultimate Ngigli Adventure tour and our super-experienced guide was named Dominque - or 'Dom for short. The cave was a work of art by Mother Nature, with its exquisite stalactites, stalagmites, helictites and amazingly-coloured shawls, some looking like streaky bacon. Ngigli Cave was Western Australia's first tourist attraction, the cave is located super close to the township of Yallingup. The first chamber of Ngigli Cave is named 'The Amphitheatre' for the amazing vibrations and percussion of noises that can be echoed back at you.

The Adventure tour option that we selected gave us the opportunity to take a hard-hat and cap-lamp and venture off the boardwalks for four hours. Dom spoke to us about the history of the caves as Ngilgi Cave takes its name from an Aboriginal tale describing the battle between a good spirit (Ngilgi) and an evil spirit (Wolgine). Dom showed us various fossils, tree-roots, cave slaters and centipedes, as well as providing us with a brief description of all of the speological structures that we observed. We squeezed through cervices and climbed up limestone - and it was an amazing experience from beginning to end. I would highly recommend it for any thrill-seekers or anyone who enjoys the beauty of caves.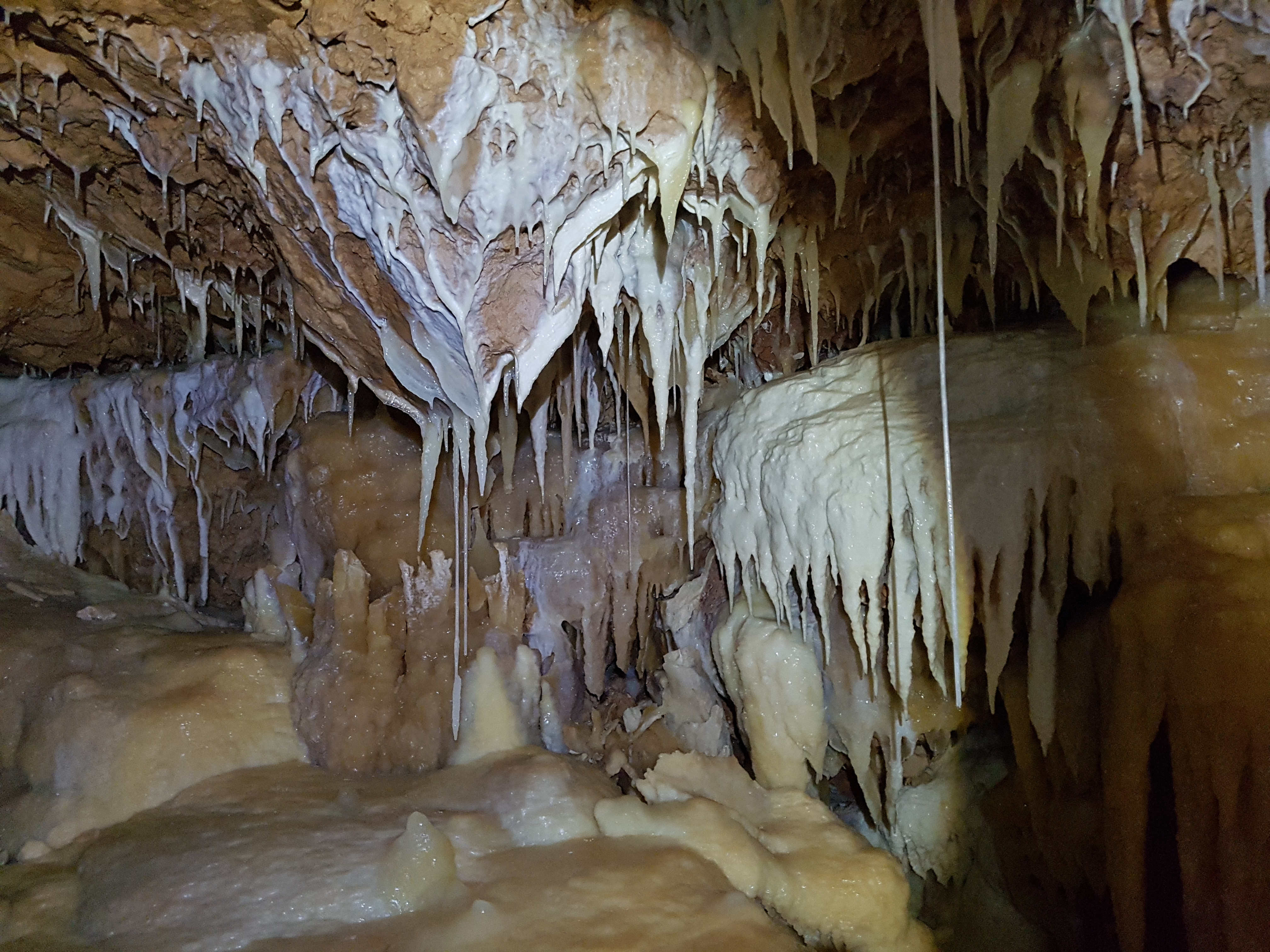 After the tour we drove down to Margaret River, getting some local goodies from the Nuts and Cereals wholesales store. Ben bought yoghurt coated peanuts and I bought lime and pepper macadamias. Amazing! Margaret River is one of Australia's most stunning wine regions, but Margaret River has a bustling pub and craft-brewing scene as well. One of the most impressive and latest additions to the thriving brew-pub industry in WA, Colonial Brewery in Margaret River. Colonial Brewing also has another . Nestled amidst charming wineries, farms and located beside a National Park, this is a must-see place in the South West renowned for excellent food, topnotch Ale, unparalleled service and welcoming and brew-pub in Port Melbourne, Victoria. The staff were polite, I enjoyed myself to a tasting paddle whilst overlooking the chilled out deck, complete with play-grounds and games for children to play. To be honest I hadn't seen quoits since Primary school.

On the way back to our accommodation we drove through Cowaramup. This quirky, little town has humour and cheek at every turn. The locals call it 'Cowtown' as there are some 42 life-sized fibreglass Friesian cows and calves that have taken over the town and wander the streets, parks and shops.
We also stopped in at Moses Rock, this is a popular surf break located halfway between Yallingup and Gracetown. The sandy beach is marked with rocky outcrops and tidal pools, perfect for a short beachwalk. We enjoyed dinner at Lamonts- Smith Beach. It was the closest fine restaurant to our accomodation at Sienna Lodge. Lamont's Smiths Beach restaurant offered a casual but stylish setting, Ben again enjoyed a nice steak whilst I enjoyed another catch of local fish paired with a local craft brew from Eagle Bay brewing.

The next morning I went for a nice run down to Canal rocks and overlooked Smiths and Yallingup beaches. Thousands of years of the Indian Ocean surging and crashing against this section of granite coastline has chiselled out a narrow channel between the granite rocks at Canal Rocks. A narrow timber bridge allows access from the main beach to the rocks and the views of the surrounding coastline and turquoise waters was breath-taking. Smiths Beach was beautiful - it is a long, white sandy beach of big waves and crystal-clear blue water. If I'd more time I would've laid down for a sunbake. There is also a little-known pool in this area known locally as 'The Aquarium'. The rocks at this location have created a lagoon protected by the surf, so it is calm and amazingly turquoise waters. There are loads of rock-pools to explore, watching fish, crabs and fossicking for pretty shells.
Before setting back to Perth, Ben and I stopped in at Caves House to check out the old destroyed Ngigli Cave opening. Caves House Hotel was another site that I had looked at for accommodation, with heritage listed gardens and a beautiful pub and beer garden - it felt like a wonderful place to unwind.

Before our final leg home we stopped at Busselton Esplanade to look at the Jetty. Busselton Jetty is the longest wooden jetty in the world, stretching almost 2 km out to sea from the town of Busselton. Because the shallow waters of Geographe Bay restricted ship movement, a long jetty was required so that cut timber could be transported to ships. We had lunch at a local café to conclude our relaxing weekend :)

Any questions about any of the Margaret River region please don't hesitate to drop me a line - I will definitely be back for a visit some time soon now that it is so close to where I live in Perth.
Peace, love and lots of travelling,
Sarah xx