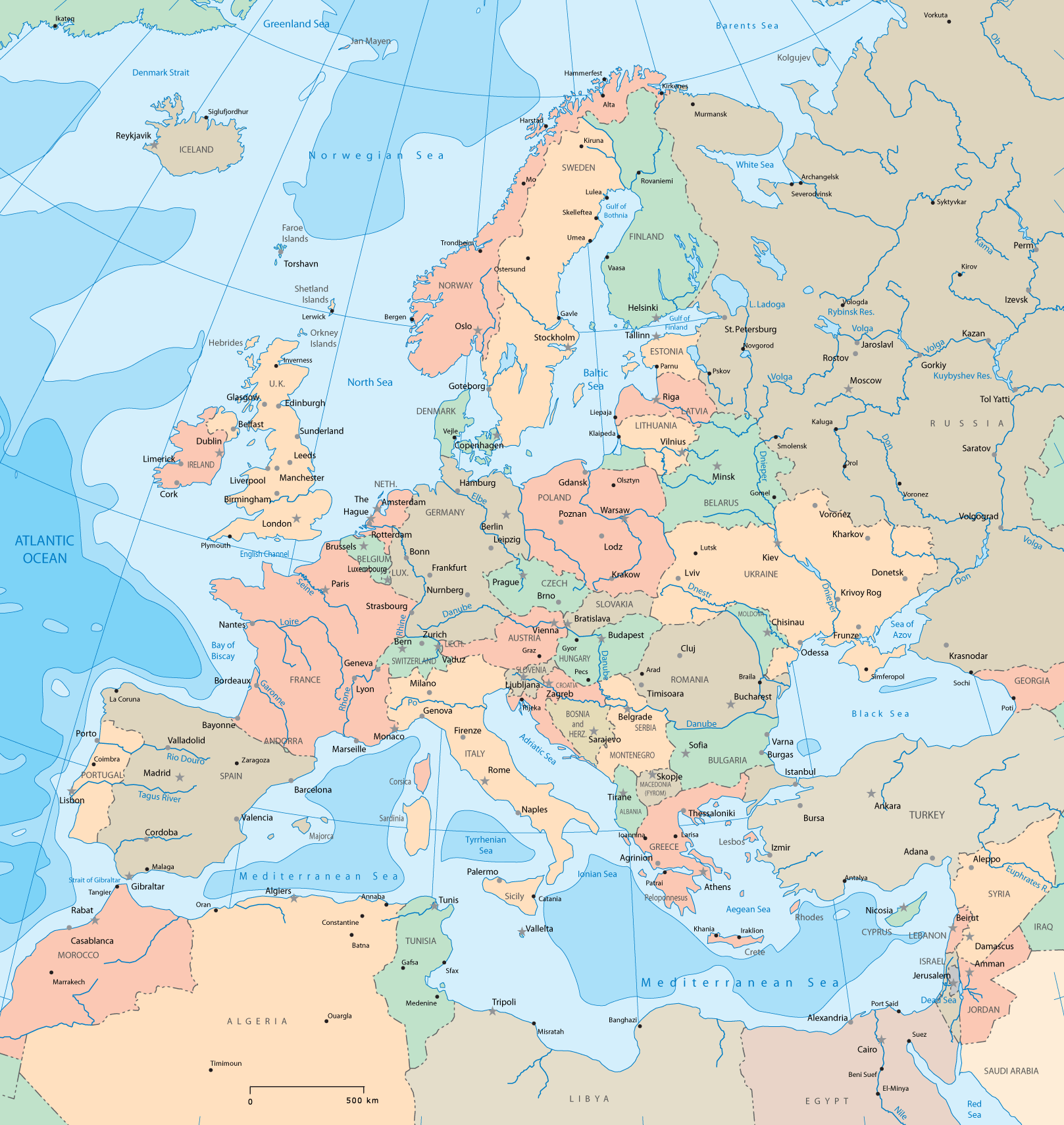 Europe: the continent where you can travel between multiple countries in the space of only a few hours. The continents convenience is that it is both accessible and affordable for younger and older travellers alike.
There is so much to do - and not a lot of time to fit it all in. Such a huge tourist hot spot with a surplus number of big bucket-list items for any individual regardless of whether it is related to urban monkeys, foodies or adrenalin-junkies.
*###Learn the basics### - of the languages I mean!
Before heading off on your grand adventure, learn enough of the language for you to get around. More often than not, people arrive in a country and have instant regret in not actually giving up half an hour of their time to invest in the basics. Duolingo, Babel and other apps are fantastic and free - but don't forget the online dictionaries. On the online dictionaries there are often downloadable travellers phrase guides. Try www.fodos.com or www.fluentu.com
*Make sure to do your bucket-list items - these are variable for each individual traveller. Think about the places/experiences/cuisine that is most important to you, and itemize them from most important to least important. Think about the ones that are deal-breakers for your own European Experience and make sure that you don't go home with regrets. I find that if you are travelling with a tour or a group of friends, its easy to miss something that you will regret later - so prioritize. #noregrets
Some ideas can be found at https://www.bucketlist.net/things-to-do/europe/
*Some of the less well-known attractions are freaking amazing. This is definitely one thing I noticed on my Eurotrip. I often was fed up waiting in lines or surrounded by hoards upon hoards of tourist - even though I was one too! I found comfort in finding the little hidden away gems within the larger cities.
See https://www.bucketlist.net/things-to-do/europe/ for more ideas
*Be wary of scammers - some cities in Europe are full of people that are just wishing for you to split with your money. And tourist are an easy target if they aren't aware of the conversion rates yet or are still unfamiliar with the language or mannerisms. Be wary of Barcelona and Paris - and for pick-pockets Florence in Italy is rife.
For more information check out https://thesavvybackpacker.com/tourist-scams-europe/
*Indulge in the various cuisines. Even though Europe is a small continent, the cuisines of the different countries has some great variation. You all know the specifics of Italian cuisine (Pasta, Pizza etc.) but you need to discover the internal variations between Sardinian and Tuscan Italian cuisines. Tantalize your taste buds and always try to find the most authentic foods wherever you may be in Europe.
*Get mathematical, you'll be converting via multiple currencies when you cross borders. Kuna in Croatia; Czech Koruna in the Czech Republic; Forint in Hungary and Franc in Switzerland just for beginners. Borders in Europe are sometimes all of 5mins drive away from each other - so get converting. Make your money work for you, heres a list of the European currencies for beginners https://en.wikipedia.org/wiki/List_of_currencies_in_Europe
*Pack light, stores are everywhere - you don't need to bother with taking everything bar the kitchen sink. Most hotels and hostels come with a hair dryer so forget that too. Shopping is everywhere, H&M and Zara are on every corner - so if you've forgotten a needed accessory you will be able to pick up a European momento wherever you are.
*In conclusion the #eurotan.... If you are getting away for a European Summer Holiday you will get a tan like no tan you will ever get in Australia. The sun is less burning and more browning and with nudie beaches on most of the Western European coastline - forget the tan lines.